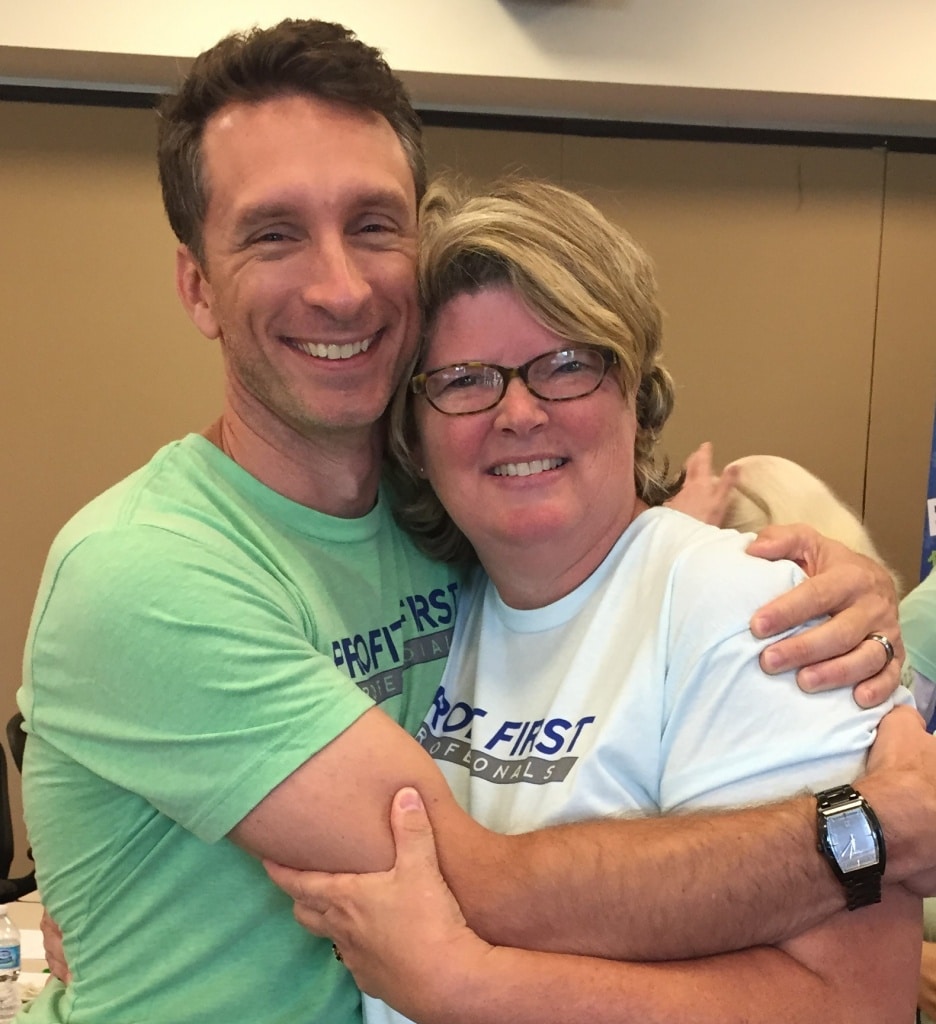 In October 2014, I met Mike Michalowicz at QB Connect in San Jose, CA. I sat in a seminar room listening to a boring presentation, hearing the laughter from the room next door. I decided to go to the "fun" room where Mike was presenting and it has been "FUN" ever since. That day Mike gave us all a copy of his third book Profit First. I read it on the plane during the trip home.
I realized it was the answer for my clients.  While they looked profitable on paper, they struggled with cash flow. Being a bookkeeper, I decided I could do it by using accounts on my books and not open all the bank accounts. I tried it for 3 months and it didn't work. I'm like every other human that looks at her bank balance and makes decisions from that very limited data point. As Mike says, "Congratulations on being human!"
By this time I had read the book again and decided to be true to the concept and dive in headfirst. After 3 months I was taking my first profit distribution. It felt great! I was sold and I became a Certified Profit First Professional. Becoming a Profit First Professional changed the way I think! Take your Profit and Pay Yourself First. You are the most important employee your business has! Set up a Profit account and contribute 1% of your gross profit.
Even if you do nothing else, you will start to realize the benefits of being a business owner. It is a mindset shift that changes the way you think of everything.