What is SmartCFO Virtual CFO Service?
An advisory service to help you set your business goals and forecast future financial performance to achieve your growth objectives.  You will have a remote CFO familiar with your business available to help you analyze your SmartStatement financials, evaluate opportunities and challenges and determine the best next steps. Your CFO will coordinate with your bookkeeper to reflect the changes you choose to make.
"The Profit First method has significantly reduced the stress I had when spending cash on the business. I no longer guess where to spend our money …There are several things that stand out about bookskeep and why I continue to pay for their services. They provide a hands-on explanation of how our accounting reports are set up so I know what to pay attention to. When I have questions, they are willing to walk me through my books via a web conference and answer my questions…their entire team from owners, to accountants and CPAs, are very friendly people. You won't find a friendlier company."
"Our work together, and using this tool, has fundamentally changed how I manage my business. Cash flow wasn't on my radar before, which was a problem. Now it's top of mind with this simple tool. I've been trained to use it so that now I'm feeling a LOT more in control of my finances and I feel a lot more secure in the health of my business."
SmartCFO is NOT for you if
"Your help with inventory planning, is helping us a lot with everything else we're doing right now. All the cash flow stuff you've helped us out with has been great, but at the end of the day that relates back to inventory management. You have a really good grip on it, like you really get it more than anyone I've spoken to. Having you help with this is one of the most valuable things going on right now for us. It really makes a big difference. "
"bookskeep has exceeded my expectations from the beginning. They are professional, friendly and go above and beyond. They've been a real game-changer for us, I only wish we had started using them sooner!"
SmartCFO Virtual and remote CFO Services Include:
SmartCFO Remote CFO Services DO NOT Include:
Here's What You'll Get with SmartCFO Virtual CFO Services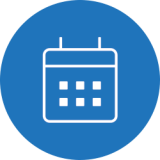 Forecasting
Take stock, develop a plan, and a financial forecast each quarter.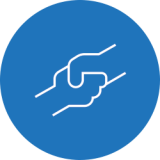 Accountability
Every month we review progress and set expectations and you meet with your Fortress to learn and grow together.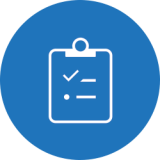 SmartStatements
Customized metrics and visual financial reporting to help you make informed decisions at a glance.
.
Start making data-driven decisions and become more profitable today.