Is your ecommerce business built on a strong foundation?
Take the Business Performance
SmartAssessment today!
Is your ecommerce business sitting on a solid foundation, or unlevel ground?
It's time to gain valuable insights into its health and identify areas for improvement.
Welcome to bookskeep's Business Performance SmartAssessment, a powerful tool designed to help you understand your starting point and then design the blueprint for the future. Say goodbye to uncertainty and start building sustainable growth and profitability.
Running an ecommerce business is complex, and it's not always easy to identify what's causing the cracks. Maybe you're experiencing stagnant revenue, inefficiencies in your operations, or a lack of clarity on how to move forward. The SmartAssessment is here to address these challenges head-on. It empowers you to uncover the underlying issues and provides a clear blueprint for improving your business's overall health.
Assess Pillars Including:
Strategic Planning & Goal Setting
Financial Systems & Data
Cash Flow & Cash Position
Financial Forecasting
Operations
Exit Planning
Get a Comprehensive Understanding:
With the Business Performance SmartAssessment you'll gain a comprehensive understanding of your business's current state and discover actionable steps to enhance its performance.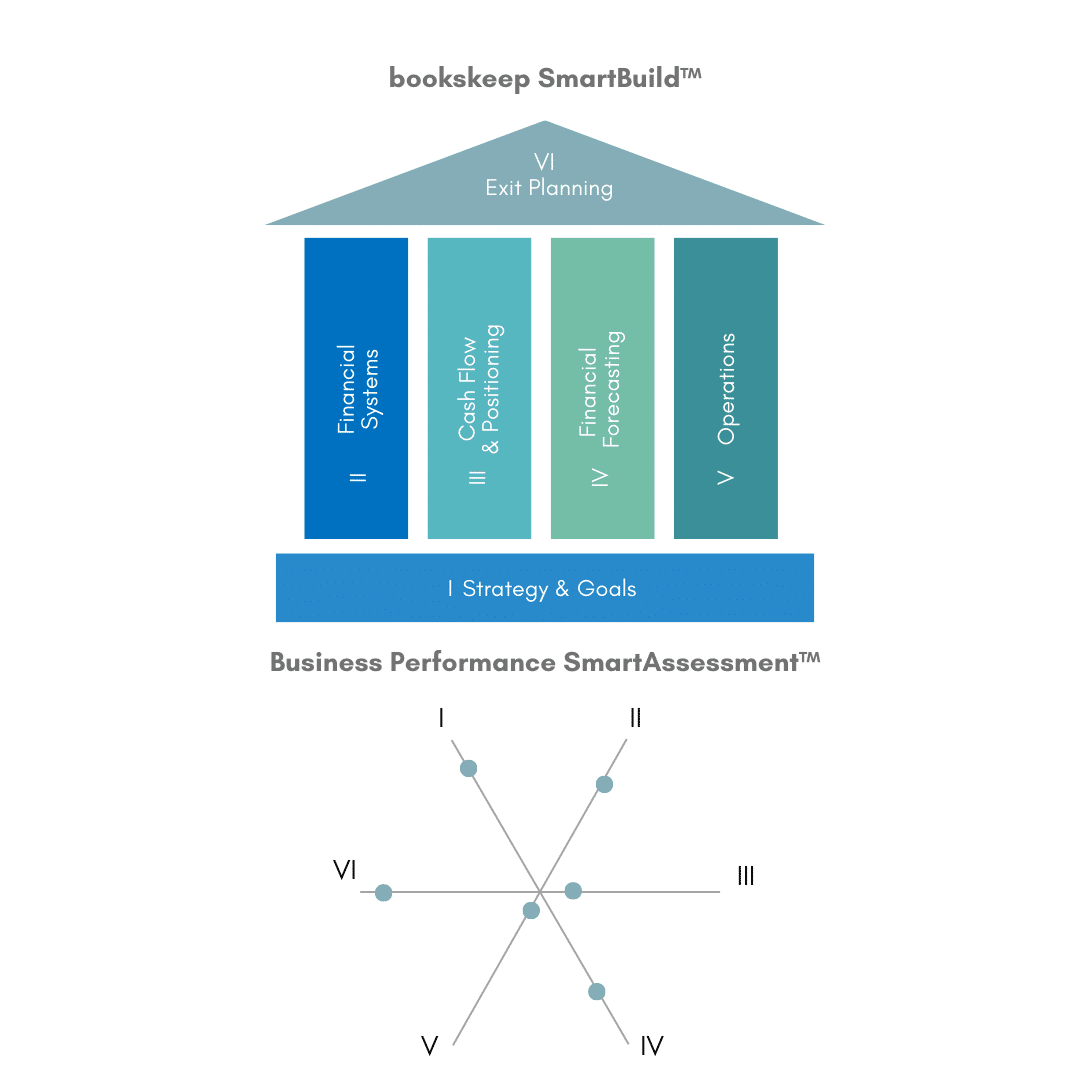 HERE'S HOW IT WORKS:
Complete a simple, yet thorough, questionnaire designed to evaluate various aspects of your ecommerce business. From strategic planning & goal setting to financial management, all the way to exit planning, we have you covered.
I.
Receive a Detailed Analysis:
Your responses will be scored and analyzed. In a follow up email, you'll receive our guide with recommendations based on how you scored in each section. You'll gain valuable insights that will serve as a blueprint for improvement.
II.
Uncover Growth Potential:
Discover areas with potential for growth and profitability. Our assessment uncovers blind spots, highlights areas for improvement, and provides resources to help you optimize your operations.
III.
Implement Actionable Steps:
Armed with the Business Performance SmartAssessment Guide, you'll have a clear understanding of the steps needed to take your ecommerce business to the next level. Our recommendations are practical, tailored to your specific needs, and designed to yield measurable results.
Ready to take your business to new heights?
Don't miss out on this opportunity to uncover its full potential.