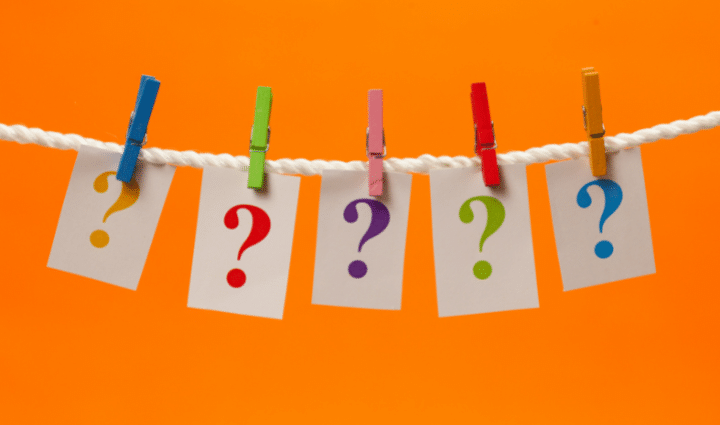 2022 was a year of ups and downs as we all know, however, you all have been a great support to us here at bookskeep. As one of our core values is "Educating", we strive to reflect that in our blogs and give you the information you really need to help support your life, business, and dreams. As we start out 2023, we want to take a look back on the subjects that spoke to you most and have put together our top 5 blogs from 2022 as voted by you all!
It's interesting to see the range of topics on this list and what our readers are looking for in our blogs. With the variety included here, you're sure to learn something new to apply to your business. We appreciate all the support and feedback we received in 2022, and hope to see the same reflected in 2023!
If you have questions that need answered and would like to see more blogs on a certain topic, please reach out to cyndi@bookskeep.com and let us know. We would love to hear from you!
Interested in Profit First?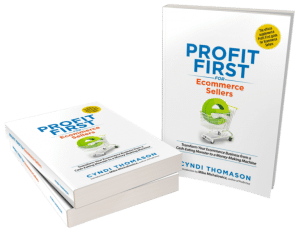 If your ecommerce business isn't where you'd like it to be in terms of profitability, check out my book, Profit First for Ecommerce Sellers. It answers important questions about how to implement Profit First in an ecommerce business. Take control of your money and your business, and put Profit First to work for you!
You can also sign up for the Profit First for Ecommerce Sellers Online Course. As a Mastery Level, Certified Profit First Professional, I will teach you why Profit First works so well for ecommerce businesses and the particular challenges for businesses that have physical products requiring inventory management. You will learn how your behavior drives your money management habits for your business and how you can set up your business bank accounts to work with your habits.
Check out all our ecommerce accounting and profit advising services here!
Do you know about Cyndi's new book?
Motherhood, Apple Pie, and all that Happy Horseshit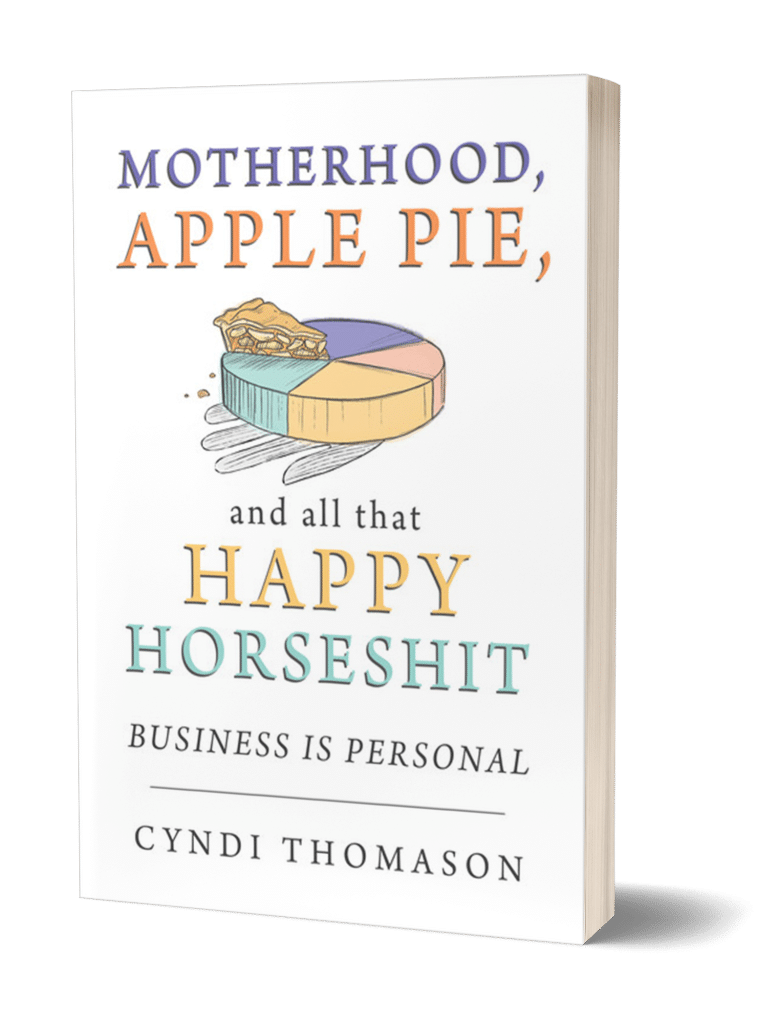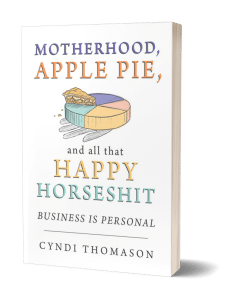 "You're about to discover the recipe for successful momma entrepreneurs."
– Mike Michalowicz, author of Profit First (and a wannabe momma entrepreneur)
Business is Personal
As a Mom, you can have it all and it's better when you do. Using your personal values to create the business of your dreams. By the end of this book you'll be confident in designing a business that supports your family and yourself.  Order Now!