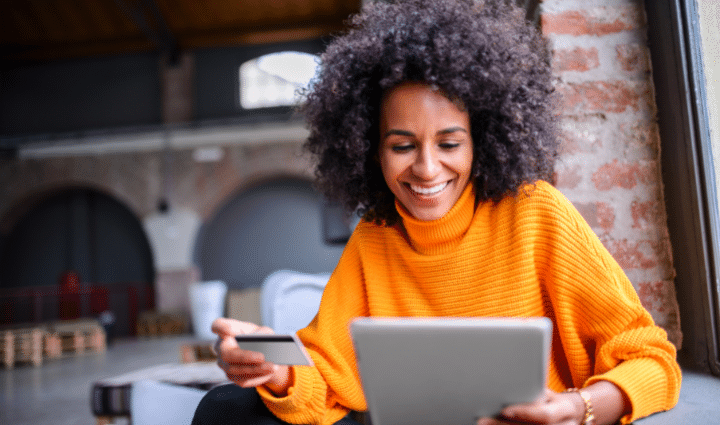 In 2019, while I was attending QB Connect, I stumbled upon Yoseph West with Relay. I quickly became interested in this online banking service and my excitement grew as everything I heard sounded like the perfect addition to my Profit First for Ecommerce Sellers toolbelt.
After the event, I went home and decided to chat with Yoseph again. Over a call, I gathered more information on Relay and some specific questions I had on how it all worked. We've been partners since, and I now use Relay for my own business banking!
This month, we want to spotlight Relay and all the friendly features that make it a top-tier banking platform. So, let's talk about Relay and what makes it such a great choice for ecommerce businesses and Profit First.
What is Relay?
As an online partner of Evolve Bank & Trust in Tennessee, established in 1925, and a member of FDIC, Relay is able to offer a secure, no-fee banking option for small businesses across the U.S. You can set up an account in as quickly as ten minutes and have it synced to Amazon, Shopify, or other platforms, all without ever leaving your home or office.
What Makes an Ecommerce Friendly Bank?
As someone who has owned and worked with ecommerce businesses for several years now, I can tell you first-hand how annoying it is to have to send a multitude of bank statements every month, or wait for them to come so you can finish your work as a bookkeeper. It only adds fuel to the fire if you're trying to set up a Profit First with a bank that charges fees for additional accounts or makes transfers between those accounts next to impossible.
With Relay, these things are not an issue. With an easy-to-use partner portal collaborating with virtual bookkeepers is a breeze without having to give your personal passwords or unrestricted access to accounts. Through the portal, you also have access to audit trails that allow clients and accountants to keep up with transactions. One of my favorite features is that account owners can quickly issue a virtual or physical debit card to stay on top of team spending, and setting up your additional Profit First bank accounts is quick and no trouble at all!
As a user of Relay, myself, I'm always so excited to share the system with our clients and business owners looking for a good ecommerce banking option. As a reliable and easily accessible online banking option, Relay is your first step to financial success!
Watch for next week's blog to learn more about all Relay offers in terms of bill pay, integration with accounting software, fraud protection, and more!
If you want to learn more about how Relay works, click here to watch a short demo!
Interested in Profit First?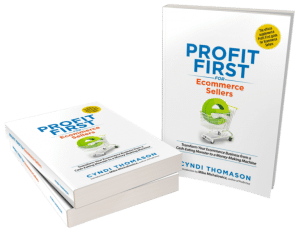 If your ecommerce business isn't where you'd like it to be in terms of profitability, check out my book, Profit First for Ecommerce Sellers. It answers important questions about how to implement Profit First in an ecommerce business. Take control of your money and your business, and put Profit First to work for you!
You can also sign up for the Profit First for Ecommerce Sellers Online Course. As a Mastery Level, Certified Profit First Professional, I will teach you why Profit First works so well for ecommerce businesses and the particular challenges for businesses that have physical products requiring inventory management. You will learn how your behavior drives your money management habits for your business and how you can set up your business bank accounts to work with your habits.
Check out all our ecommerce accounting and profit advising services here!
Do you know about Cyndi's new book?
Motherhood, Apple Pie, and all that Happy Horseshit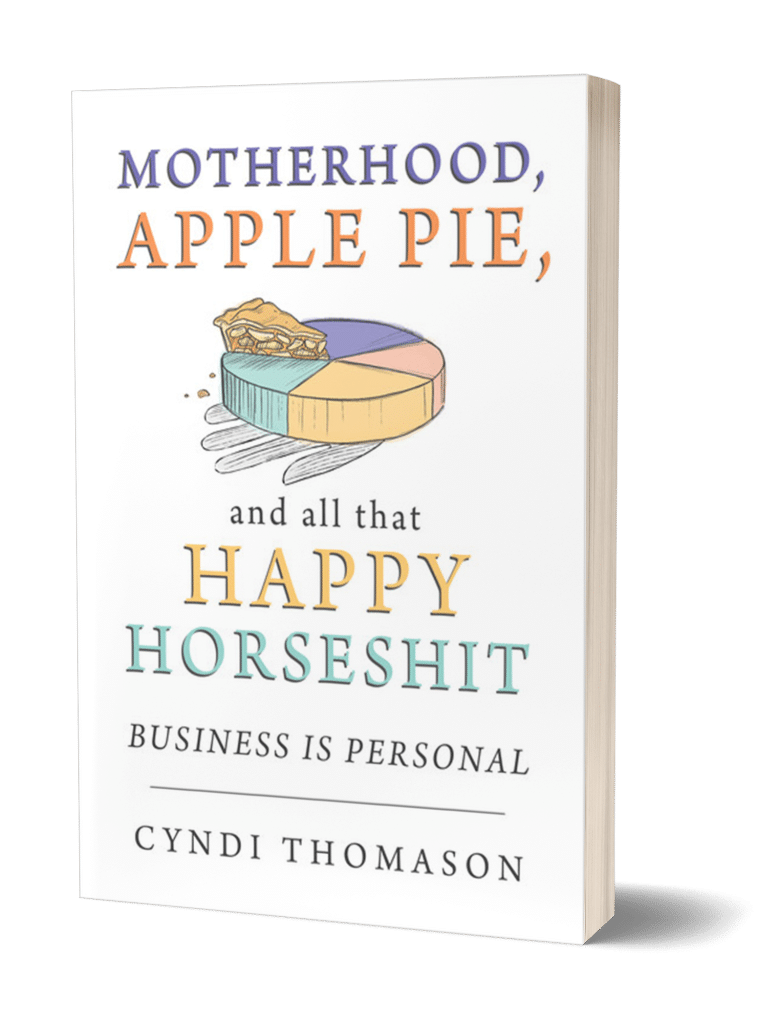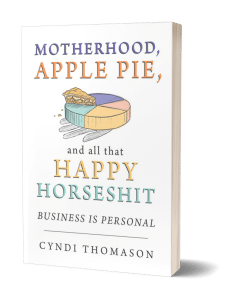 "You're about to discover the recipe for successful momma entrepreneurs."
– Mike Michalowicz, author of Profit First (and a wannabe momma entrepreneur)
Business is Personal
As a Mom, you can have it all and it's better when you do. Using your personal values to create the business of your dreams. By the end of this book you'll be confident in designing a business that supports your family and yourself.  Order Now!