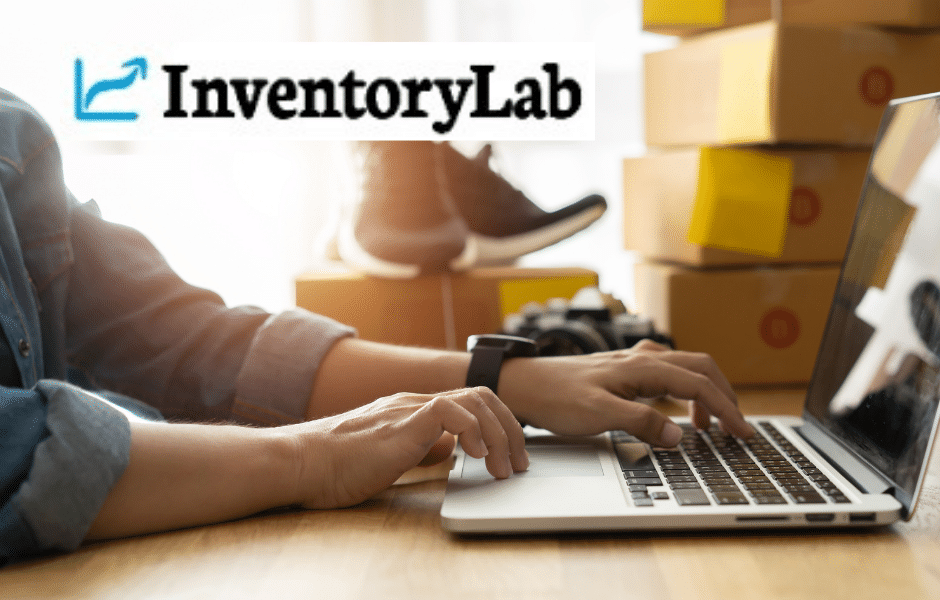 Inventory Lab has been a great partner with bookskeep since 2016. In fact, we just passed our 5-year anniversary mark! They have generously allowed me to write for their newsletter and blog to ensure their customers are "in the know" about financial matters. They have hosted me several times on webinars. We have several clients using their products and for Amazon-centric sellers, it is a great way to keep track of your Amazon activity. If you sell primarily on Amazon and you're relying on spreadsheets, IL is a great option to consider.
We asked the folks at InventoryLab to be a guest blogger this month so they can tell you firsthand how they help ecommerce sellers just like you. Take a look at all they offer!
What InventoryLab Does for You
If you're a new InventoryLab user or just wondering whether it can help you manage your business more successfully, you may be wondering what the benefits are of integrating with Amazon and how to use IL with inventory listed outside of Amazon. Today we're answering those questions!
We have the ability to use Amazon's MWS (Marketplace Web Service) API to pull a lot of data from our user's Seller Central account to fill in their inventory and accounting details automatically. This is displayed in a user interface that is easy to navigate, and all data in our applications can be exported to give you further options for the separation or sorting of data.
Some examples of the data we automatically sync from the Amazon API are:
-Refunds and associated fees
-Reimbursements and the associated income and expenses generated with them
-Removals and Disposals
-Sales Data and associated fees and credits
The MWS also allows our users to use our program to easily scout and list items in a streamlined and efficient application. You can find much more information in our "What Does InventoryLab Track?" article.
Using IL With Inventory Outside of Amazon
Unlisted Inventory
Did you know that you can even use InventoryLab to input and track inventory that's not listed on Amazon? You can use our Unlisted Inventory feature to do this. By using tags in Unlisted Inventory, you can not only indicate which marketplace inventory is being listed on, you can also track storage locations or seasonality to avoid having to pay Amazon's long-term storage fees. This will help you determine when you want to ship the items to Amazon's Fulfillment Centers to maximize storage savings.
There is also a ledger feature to add or subtract inventory with a note describing what happened to it (for example: the item sold on eBay, order #12039891).
Tracking Income
You can use the 'Other Income' accounting page to add in income from other marketplaces manually or by .CSV import if the other marketplace offers a statement in .CSV format such as eBay.
Tracking Expenses
Just like tracking income, our 'Other Expenses' accounting page can be used to add in expenses from other marketplaces manually or by .CSV import if the other marketplace offers a statement in .CSV format.
Both the income and expenses tracked in the above pages go to your Profit & Loss report. You can create categories specific to each marketplace for your income and expenses, and the Profit and Loss will show them as a line item on the Profit and Loss for easy comparison or separation.
The Financial Perspective – Keeping Buy Costs Up to Date
At InventoryLab, we allow you to add multiple buy costs to your MSKUs. We apply these buy costs in FIFO order by purchased date to your sales and any other transactions in which you need to account for your buy cost.
You want to make sure you're keeping these costs up to date to make sure you have the most accurate data in your reports and Profit & Loss. By having these costs entered for your inventory, it also allows us to make the proper adjustments to your Cost of Goods Sold in the case of Returns, Reimbursements, and Removals & Disposals.
Your profitability reports will be the most accurate when you have to buy costs entered into inventory, as that data will then be used to calculate the true profitability of your products after refunds are taken into account.
The Inventory Valuation report uses cost data so that you can see the value of your in-stock and in-transit inventory, along with your Unlisted Inventory, for any given day as long as you were a subscriber as of that date.
Want to find out more about how InventoryLab can help your business? Visit our web page at www.inventorylab.com. We offer a no-risk, 30-day free trial so you have nothing to lose.
Happy Selling!