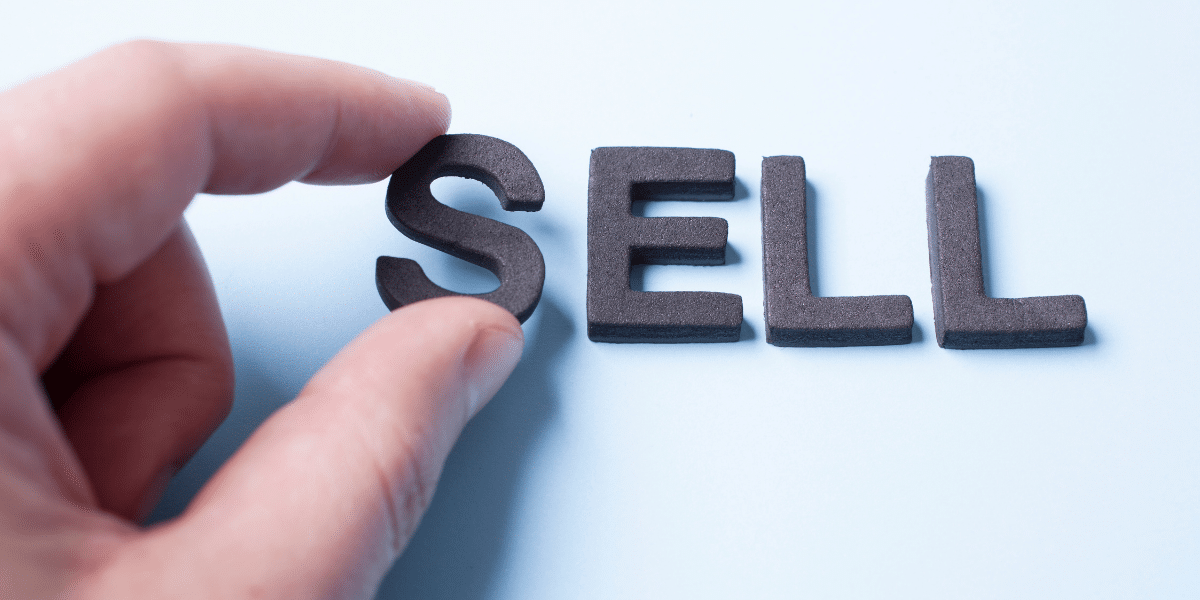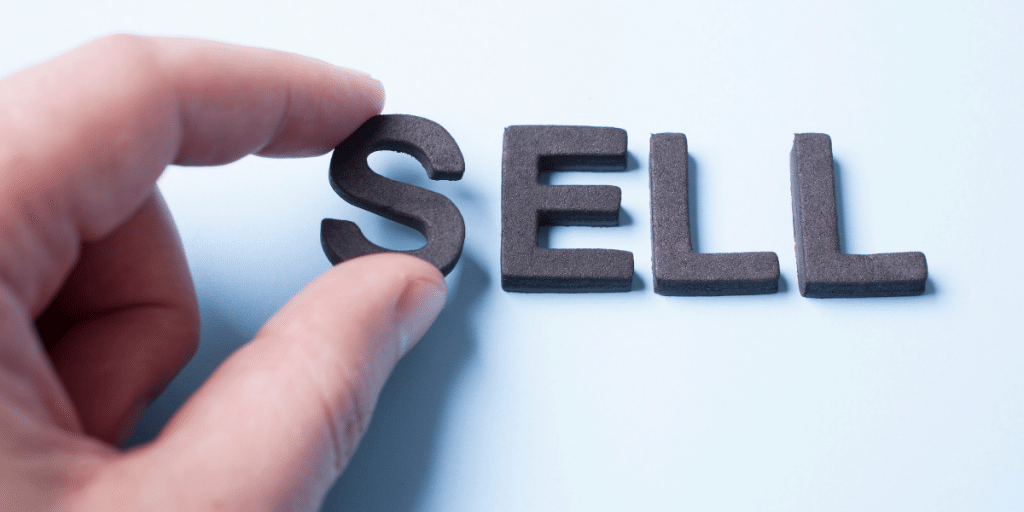 Since I first began working with ecommerce clients, and most especially this past year, I have had numerous discussions with ecommerce sellers who have been in some stage of selling their business. Some have just begun to think about it. Others are knee-deep in the process, and many have been on the downhill side, tying up the loose ends and beginning to plan for their next big life steps. Livin' the Dream, as I've heard so many say. It is an exciting time. It can also be a bit scary and frustrating and nerve-racking, too! Believe me, I've heard it all.
Through my discussions with these hard-working entrepreneurs, I have learned quite a bit about the ins and outs of selling an ecommerce business. So much wisdom and advice has been shared with me that I'd like to share their top 9 tips with you.
#9— Timing is everything.
This is really a hot time to be an ecommerce business. Likewise, it is a hot market for selling this type of business. If you have a successful business and you do your homework in getting your company in order, and then evaluate the offers closely, you can do very well selling your business in today's market. Take the time to get your business records in order, and then watch the market. When the time is right, find a reputable broker and list it. Be patient, knowing that the right offer, for the right amount of money, is out there for you.
#8—Understand the process.
Generally, the selling process with a broker looks something like this—You list the business with the broker, perhaps even on their website. The listing is fairly broad. If a buyer is interested, they may submit a down payment (usually via a credit card) to receive all the detailed data. If the buyer is still interested after reviewing the data and they decide to make an offer, they submit a Letter of Intent (LOI). You and your broker review the offers, evaluate their potential to give you the result you're looking for. When an acceptable offer is identified, you move into negotiations with that potential buyer.
#7—Find a reputable broker.
Using brokers to sell your business can help you navigate this uncertain territory. Brokers understand how to prepare your business for sale; make it "sellable" by digging into the numbers and highlighting those aspects of the business that potential buyers want to know about. Typically, they will dig into your financials, review the data, including the P&L and pull out all the seller discretionary expenses into a section we call add backs. Together, you and your broker should also dive deep into your sales and inventory numbers and make sure they are accurate and thorough. This information will become critical in the due diligence stage with a buyer. By the time the broker presents your business to a potential buyer, he will know it inside and out.
#6—Stay involved as needed. 
The transition out of your business can often take weeks or months, primarily due to the earnout. If you negotiated for an earnout to be paid over a period of time, you may need to stay involved to some degree during that time to help keep things running smoothly. It benefits you as much as it does the new owner and your team members.
#5—Remember your team members.
Another consideration in selling a business is your team. Your employees and/or contractors. If you have team members who have been loyal to your company, you may want to provide for them as part of the transition to a new owner. Arrangements can be negotiated with the new owner and with the team members. One former client asked his team members to stay on for 45 days after the sale. This allowed time for the transition to take place with little or no interruption to the workflow. The new owner agreed to the timeframe, and as it turned out, most of those employees stayed on after the 45-day period and are still working for the new owner.
#4—Negotiate a timeline for closing.
Along with the price and other aspects of the sale, another important piece of the negotiations is the timeline for closing. Offers may range anywhere from 30 days to 6 months or more. The better shape your financials are in, the less time it will take to provide the data the buyer needs, and therefore the sooner you can close. Work this to your advantage and use the closing timeline as a negotiating tool between buyers. Make it work for you.
#3—Evaluate your offers carefully.
Once your business is on the market and you are receiving offers, don't be enamored by the dollar signs. Even if it seems on the surface to be a great deal, peel back that onion to make certain it holds up. Is there potential for the offer to not make the earnout you expect? Evaluate it closely and determine realistically if it will allow you to walk away with enough profit to meet your personal goals. If the offer doesn't meet that criteria, you may need to let it go and wait for the next offer.
#2—Notify your team.
Once you sign the final sale contract, consider notifying your team members. Remember that these people have lives and families, too. As with most negotiations like this, they probably had no idea it was happening until the deal was done. A loyal team deserves your honesty and your loyalty in return. Give them as much information as you are allowed per your agreement with the buyer.
#1—Prepare, prepare, prepare!
Do the hard work up front to get your books in order, make sure your financials are correctly reported, and then track them for at least 2-3 years or longer if possible. Potential buyers will want to see this historical data going back as long as possible.
What's next? If you've done your due diligence and negotiated a deal that works for you and your family, you now get to decide what comes next for you. Maybe it's traveling. Maybe it's buying a farm and raising alpacas. Or maybe it's living on a beach somewhere warm and sunny. Whatever it is, you too can be Livin' the Dream!
Want to book an appointment? Contact us now!
Interested in Profit First?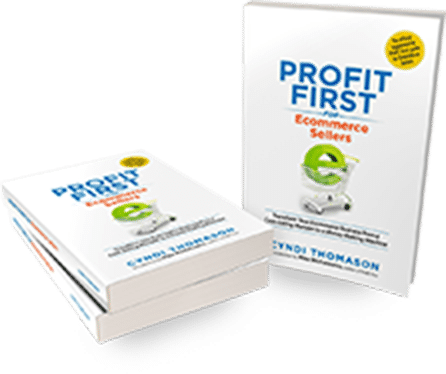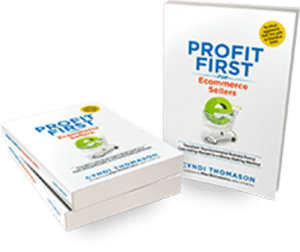 If your ecommerce business isn't where you'd like it to be in terms of profitability, check out my book, Profit First for Ecommerce Sellers. It answers important questions about how to implement Profit First in an ecommerce business. Take control of your money and your business, and put Profit First to work for you!
You can also sign up for the Profit First for Ecommerce Sellers Online Course. As a Mastery Level, Certified Profit First Professional, I will teach you why Profit First works so well for ecommerce businesses and the particular challenges for businesses that have physical products requiring inventory management. You will learn how your behavior drives your money management habits for your business and how you can set up your business bank accounts to work with your habits.
Check out all our ecommerce accounting and profit advising services here!