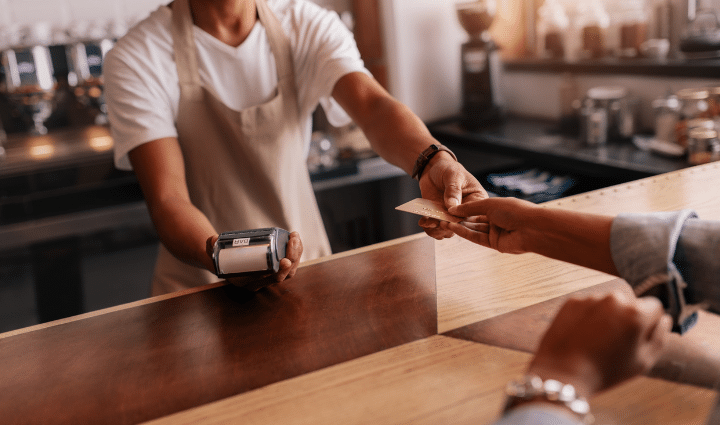 As we bid farewell to summer this upcoming Labor Day weekend and watch the kids head back to school, we also gear up for cooler days and the exciting Q4 ahead. But amidst all this hustle and bustle, have you taken a moment to celebrate the labor of your most crucial team member? Yep, I'm talking about YOU! Are you paying yourself what you're worth in your business, or are you leaving it all to chance until tax season comes around? 
Prioritize Your Worth
You, just like all of us entrepreneurs, started this journey with a dream or a mission in mind. Maybe you craved that flexibility to spend quality time with your little ones or the grandkids. Perhaps your heart longed to explore far-flung destinations and see the world.  
Or maybe, you were driven by a burning desire to make a difference by creating a product that addresses a real need. Whatever that motivation was, it propelled you forward to take that leap of faith, all with the hope that your hard work would translate into both the lifestyle and financial rewards you deserve. 
But here's the catch – far too often, as we juggle a million decisions, we tend to put ourselves last. There's this common belief that in the early stages of a business, we should plow all the earnings back into its growth. Let me set the record straight here: that's not a sustainable approach, not by a long shot.  
Profit First Priority 
Over time, not being adequately compensated for your efforts will build resentment towards your business. We all know how much time and energy we pour into our ventures, so when the financial returns are paltry or non-existent, it begs the question, "Why am I pouring my heart and soul into something that's not giving back?" 
That's where Profit First steps in, putting your Owner Pay right up there on the priority list for business owners. The way we divvy up funds into our Profit First accounts is strategically aligned with their importance. First, it's Inventory, then Profit, followed closely by Owner Pay, then Taxes, and finally, Operating Expenses.  
This sequence emphasizes the significance of Profit, the reward for your courage as a business owner, and Owner Pay – it's the second most important thing after Inventory. It even takes precedence over those Operating Expenses that many business owners tend to focus on first. 
Calculate Owner Pay
So, how do you figure out the right Owner Pay for your business? It's simpler than you might think. Start by calculating the financial resources you need to support your family and your lifestyle. Once you've got that number locked in, the Profit First benchmarks come into play. They'll help you determine the revenue your business needs to generate to meet your personal financial goals.  
To help you get those numbers right, use our "calculator" that's tailor-made to guide you through this process. You can check it out here. 
This calculator won't just show you where you need to be; it'll also let you plug in your current owner pay figures to reveal the gap between where you are and where you want to be. This difference becomes your goal, your target, your North Star to aim for.  
If you find that you're not paying yourself what you truly deserve, why not make this Labor Day a turning point? Take charge, make a plan, and start moving towards a Labor Day celebration next year that's filled with pride and accomplishment.  
If you need help along the way, bookskeep can help! Reach out to the bookskeep Team to start building your financial plan today!