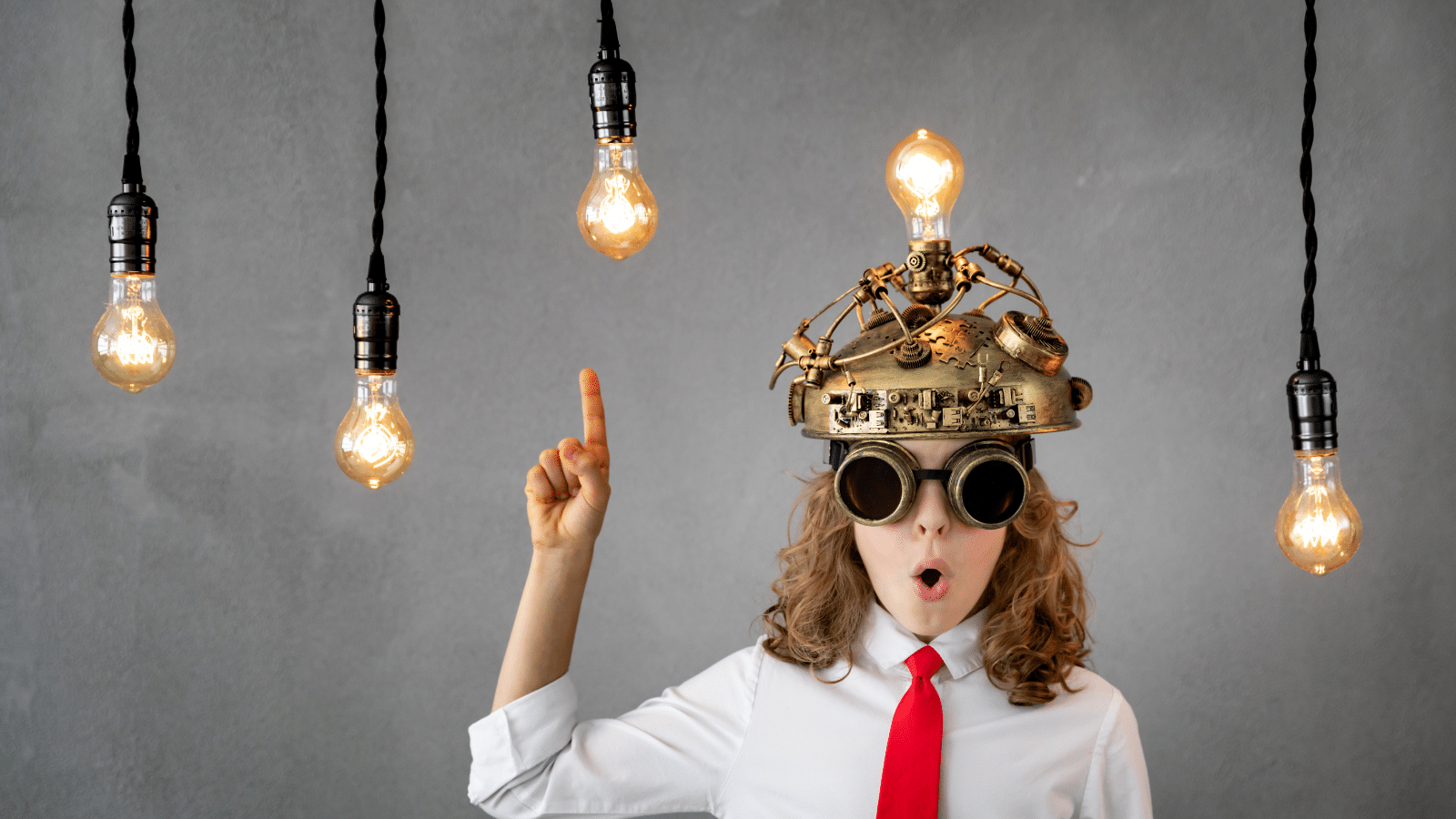 Our second blog in the SmartCFO series continues to discuss some of the basics of business set up. This week, that includes decisions about tools, accounting systems, and team development. From this list you should have a better understanding about what to look for in your accounting software, inventory systems, and other internal tools to help keep your business on the right track as well as things to think about before adding new members to your team.
Tools & Systems
Anymore, accounting systems aren't the only software programs that help you keep your business on the straight and narrow. Many businesses also take advantage of inventory, password, and payroll systems to keep everything organized.
Inventory Tracking
During the beginning stage of your business, you'll probably only have a few SKUs. At that stage, inventory management via spreadsheet could be a good choice. As your product selection increases, there are definitely software solutions out there – and some are expensive – but in general, we suggest a "crawl-walk-run" approach as you grow.
No matter which direction you go, you'll want clarity on the following:
· Inventory deposits for manufacturing
· Inventory that is in transit (on the boat, in the air, on a truck)
· Inventory that's available for sale
Do you have units at your home office? Or in your warehouse?
With a 3PL?
With a sales channel partner (i.e. storage at Amazon FBA)?
Select Accounting System
This can be as simple as a spreadsheet with tracking and details that you can provide your CPA for tax time as well, but starting right out of the gate with an accounting software solution will pay dividends down the road. You may want to check out options like QuickBooks Online or Xero.
You can also hire a bookkeeper to help with this, but at the beginning, it's completely possible to DIY. There are plenty of training options available as well, including bookskeep's own SmartStart Program.
Setup Password Management
With an ecommerce business in flight, you'll have more logins and passwords to juggle than you ever thought possible. To help, consider exploring web-based options like 1Password or LastPass. There are also plenty of local desktop password managers as well.
Payroll Decisions
This will be influenced by your corporate structure decision. For example, sole proprietors will have different requirements from S-corporations. If you do need to set up payroll, look into web-based options like Gusto. These web-based options are worth it. They stay up-to-date with compliance and taxes and they'll integrate with your web-based accounting software as well.
Team Members
There are several things to think about when you consider making someone a part of your business. Whether it's choosing a CPA, thinking about a contractor, or adding new investors, there are things you need to keep in mind.
Choosing an Accountant / CPA
While you don't need one right away, having an account or CPA at the beginning of the process can save you headaches and money later on. This person will be a critical team member that can guide you and support you in important business decisions.
Whether you decide to work with one right away or hold off until later, you need to keep track of things. If you're using personal bank accounts and personal credit cards, track your business-related transactions. This will make life easier during tax time. An even better choice is having a different set of business bank accounts and credit cards. Keep personal finances and business finances separated!
Contractors
In the beginning, focus on using contractors as your main labor resources. This will be less expensive and give you more flexibility than hiring an employee. Employees might come later on, but you'll need to plan for things like salaries, taxes, benefits, etc. There's a time, money, and skill balance between handling everything yourself and outsourcing it all. Focus on your strengths, and as money allows, contract with a skilled professional that can give you a boost!
It's important to note that there are IRS rules concerning whether or not a worker is considered a contractor or not. Some things to consider are:
· Does the employer set the hours, or can the independent contractor set their own hours?
· Does the employer provide the tools, or does the independent contractor use their own equipment?
If the employer is setting most of the guidelines, then it is more likely that the worker would be considered an employee instead of a contractor. This is something you should research beforehand.
Other Investors
If you have other investors, you'll need to add them into the books. Know how much money was provided, as this counts towards the Equity section of your Balance Sheet. You should also make a plan to provide business and progress updates. These investors might also serve as advisors on business decisions!
Yes, there are lots of moving pieces and lots of decisions to make, but it will be one of the most exciting adventures you'll embark on. This finishes up the Initial Setup stage, so get going on those decisions! Next week, we'll explore topics that build upon this initial groundwork with more systems and structure. If you missed the first part of the Initial Setup stage, you can check it out here.
As always, the bookskeep team would love to help! If you are wondering where to begin, or want to set yourself up for success from the start, reach out to us today!
Do you know about Cyndi's new book?
Motherhood, Apple Pie and all that Happy Horseshit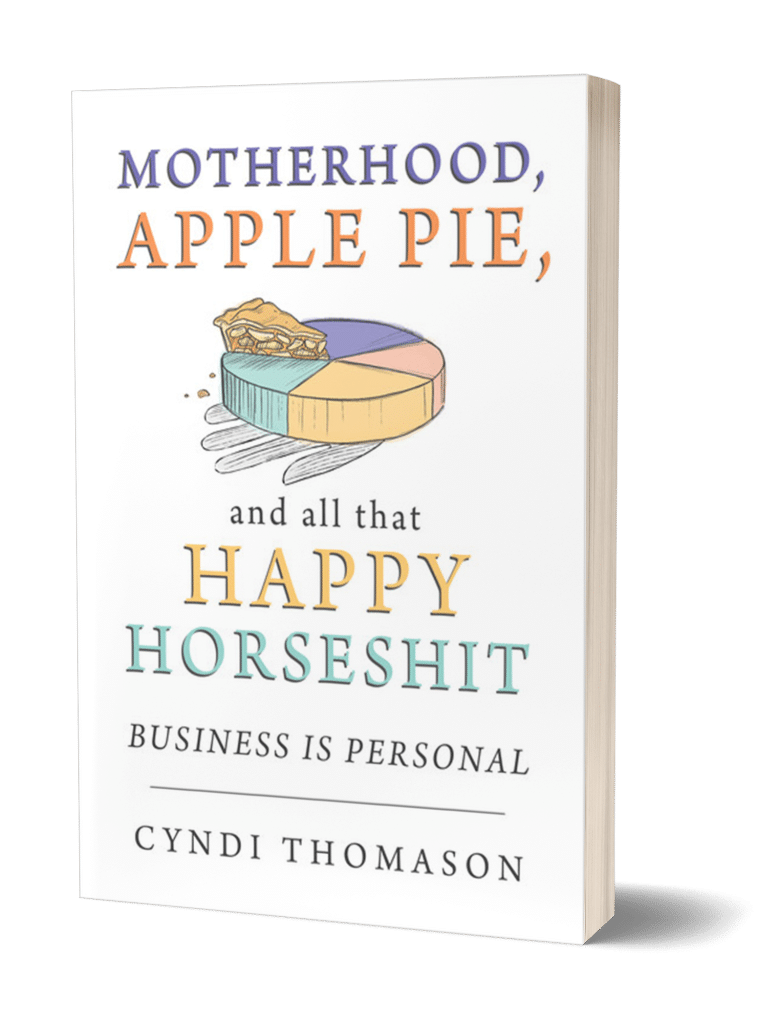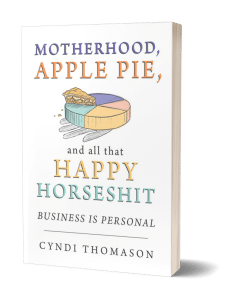 "You're about to discover the recipe for successful momma entrepreneurs."
– Mike Michalowicz, author of Profit First (and a wannabe momma entrepreneur)
Business is Personal
As a Mom, you can have it all and it's better when you do. Using your personal values to create the business of your dreams. By the end of this book you'll be confident in designing a business that supports your family and yourself. Click here to learn more about the book.
PRE-ORDER NOW and get special BONUS.
Interested in Profit First?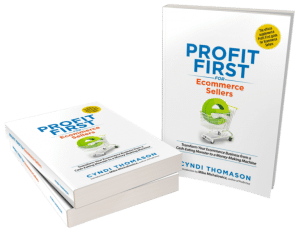 If your ecommerce business isn't where you'd like it to be in terms of profitability, check out my book, Profit First for Ecommerce Sellers. It answers important questions about how to implement Profit First in an ecommerce business. Take control of your money and your business, and put Profit First to work for you!
You can also sign up for the Profit First for Ecommerce Sellers Online Course. As a Mastery Level, Certified Profit First Professional, I will teach you why Profit First works so well for ecommerce businesses and the particular challenges for businesses that have physical products requiring inventory management. You will learn how your behavior drives your money management habits for your business and how you can set up your business bank accounts to work with your habits.
Check out all our ecommerce accounting and profit advising services here!