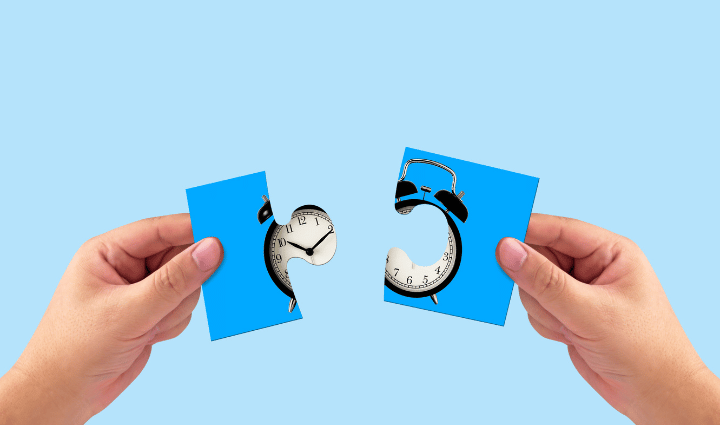 On the 6th of this month, my friend Julia Nardelli Gross and I kicked off the very first bookskeep Beyond the Books meeting. This is something I created for our women clientele, to give them an opportunity to come together and discuss struggles and successes. I wanted to create a support network of sorts. As I'm a strong believe that support can make everything easier, I wanted Beyond the Books to be a place where women could let out their frustrations, share solutions, and build relationships.
This month's topic was Time Management, which I know is an issue everyone struggles with. We're all busy, and trying to figure out how to organize your busy can get complicated really quickly. I'm no stranger to the struggle myself, so I wanted to share some tips and things I've learned over the years, as well as the importance of making time for yourself.
Looking at the Big Picture
You're probably thinking you've got the rest of your life to figure everything out, which is true. However, that may not be as much time as you think when you look at it in a new perspective. The Life in Weeks Chart from my book, Motherhood, Apple Pie, and All That Happy Horseshit, can open your eyes to how much time you really have. By breaking down your life in to the time spent in each stage, from going to school to working to raising a family, you begin to realize that there may not be much time left for things you want to achieve if you wait until the "time is right".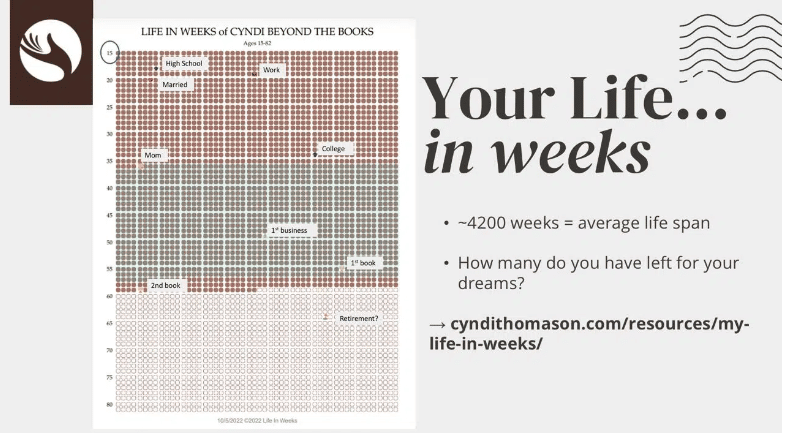 I hear from tons of people that they want to wait until their kids are grown and on their own. After looking at the chart, however, you can see that you don't have as much time as you think at that point. I encourage you to fill out your Life in Weeks chart for this reason, so you can plan and take control of your time.
Learning to Prioritize
We also discussed the glass and rubber balls concept from the book. This process is so important to understand. We're taught from a young age that we have to choose between prioritizing ourselves, our careers, and our families, when reality is not that black and white. Thinking of these things as glass and rubber balls can help you gain perspective and learn how to shift your priorities.
Julia offered the excellent example of your kid's school play. Your child is in a school play that will be shown once every week for a month. The first show is probably a more important moment to you and your child that you don't want to miss. This will be a glass ball. However, your child more than likely isn't going to be scarred if you don't make it to every single show. Priorities in your life are forever shifting, and the glass and rubber balls concept is a great way to adapt to what is important for you in the moment.
Learning to Manage
Both Julia and I also shared two different methods of time management that we use to keep ourselves on track. On Sunday nights, I use my weekly template to plan my whole week in OneNote. I choose my "one thing" that are priorities for the week and I focus on them before anything else. Julia, however, uses the Timestripe app, where she plans out her week and then can go day by day to keep her focused and make her calendar less overwhelming. We have different approaches, but both work. That is the thing about time management, there is not one right way to do it. You just find what works best in your life and do it.
Time management can be a huge help when it comes to how you feel about life. As a busy person, the thought of sitting down to plan out your time can seem overwhelming in itself, but you'll see that it's worth it in the end. If you could use some help getting started, I'm happy to hear from you! Send me an email at cyndi@bookskeep.com and we'll get you on the right track.
Interested in Profit First?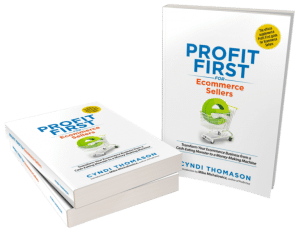 If your ecommerce business isn't where you'd like it to be in terms of profitability, check out my book, Profit First for Ecommerce Sellers. It answers important questions about how to implement Profit First in an ecommerce business. Take control of your money and your business, and put Profit First to work for you!
You can also sign up for the Profit First for Ecommerce Sellers Online Course. As a Mastery Level, Certified Profit First Professional, I will teach you why Profit First works so well for ecommerce businesses and the particular challenges for businesses that have physical products requiring inventory management. You will learn how your behavior drives your money management habits for your business and how you can set up your business bank accounts to work with your habits.
Check out all our ecommerce accounting and profit advising services here!
Do you know about Cyndi's new book?
Motherhood, Apple Pie, and all that Happy Horseshit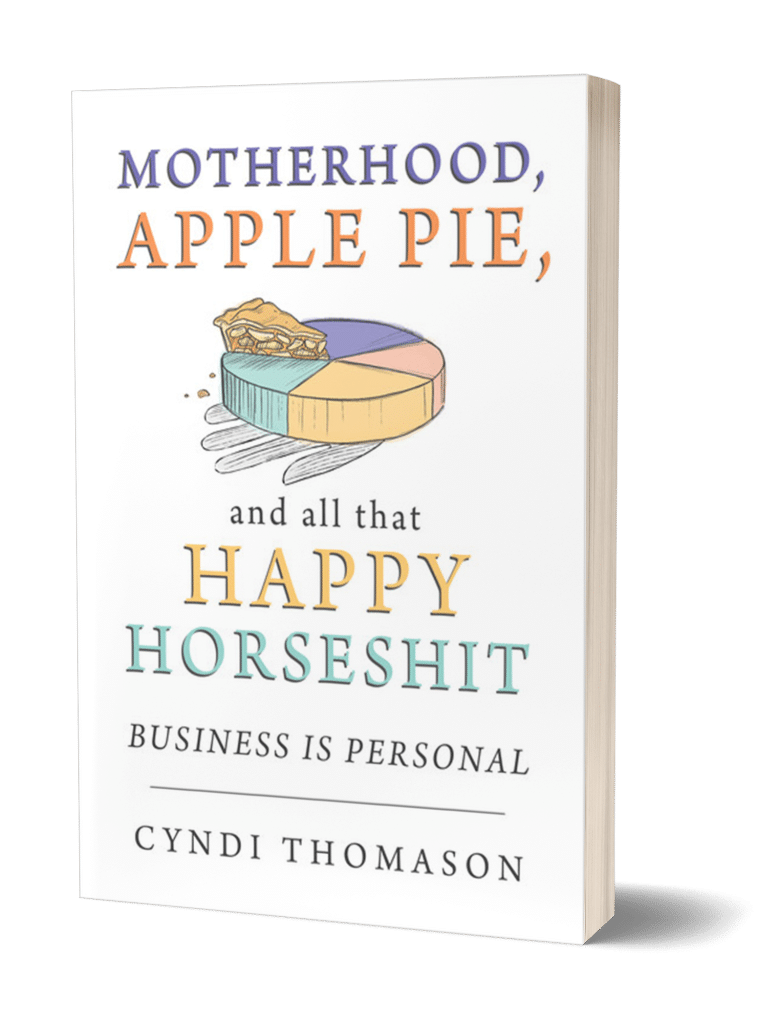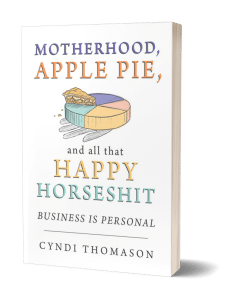 "You're about to discover the recipe for successful momma entrepreneurs."
– Mike Michalowicz, author of Profit First (and a wannabe momma entrepreneur)
Business is Personal
As a Mom, you can have it all and it's better when you do. Using your personal values to create the business of your dreams. By the end of this book you'll be confident in designing a business that supports your family and yourself.  Order Now!