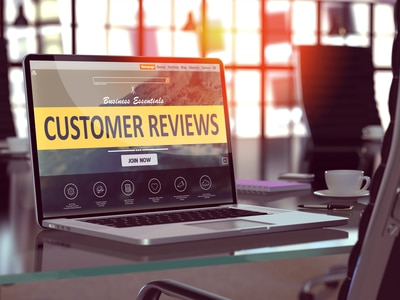 Reviews are vital to a seller's success on Amazon. Having recent and relevant reviews is crucial in a competitive niche, as reviews impact search visibility. Reviews help inform shopping decisions and set products apart.
Reviews also provide other less tangible benefits for sellers. Seeing exactly what a buyer thinks of a product can inform future product development and help sellers identify changes needed to make the product more successful, from listing optimization to refining the physical product.
From updated Communication Guidelines to the closure of the Early Reviewer Program, the Amazon review space has changed rapidly over the past few months. In this article, we'll discuss what's new and what you should know about getting reviews for your Amazon products.
Amazon Review Guidelines
Amazon sellers can send review requests to buyers, but it's important to understand Amazon's guidelines. Your request must be sent within 30 days of order completion and cannot contain email addresses, images that are unrelated to your brand/company, or external links, except for secure working links necessary to complete the order or links to Amazon. In the November 2020 update to the Communication Guidelines, Amazon shared message styling requirements and more.
Battling fake reviews and black hat tactics has made Amazon rightfully protective of the review space. You cannot incentivize reviews in any way; this includes sending a coupon code in your review request message to encourage a repeat purchase. If you are composing your own message, be sure to double-check that your message doesn't violate any of Amazon's guidelines.
If you prefer a simpler way to request reviews, the Request a Review messaging system is a great option. You can schedule automation for this message, which is sent directly from Amazon to buyers on your behalf. It's automatically translated into the buyer's preferred language, which is required by Amazon for proactive messages. FeedbackFive makes it easy to send this message or your own message with timing options, order exclusions, and more.
Recent Changes for Amazon Reviews
When Amazon rolled out the Request a Review button, a new one-tap rating option was also introduced for buyers. Instead of needing to write a headline and review for a product, buyers can simply select a star rating to leave a review. Until recently, there was not an easy way to track these ratings, which seem to impact a product in the same manner as a written review. FeedbackFive analytics make it possible to see total ratings, reviews, and feedbacks received over time.

Sellers can no longer leave comments on Amazon reviews. This feature wasn't widely used, but it was useful for brands and sellers to show that they were listening to customers. It also provided an important opportunity to share correct information for reviews that clearly violated product instructions or suggested a use case that could cause product malfunction and/or harm to an individual. Because of this change, it's more important than ever to ensure that your Amazon listing is detailed and accurate from top to bottom, including all content, images, and video.
As of March 2021, the Amazon Early Reviewer Program is no longer accepting enrollments. This program was intended to help recently launched products get their first few reviews, but other efforts to assist sellers with getting reviews have proven more effective for Amazon, including the introduction of the Request a Review messaging system.
Tips for Getting Amazon Reviews After Product Launch
If you are launching a new product, you'll want to begin requesting reviews via Request a Review or Buyer-Seller Messaging right away. You can use software like FeedbackFive to automate this process. Note that Amazon guidelines prohibit you, your employees, friends, and relatives from leaving reviews for your products or for competitor products.
Consider enrolling your freshly launched item in the Amazon Vine program, which is currently free for products that are part of the Amazon Brand Registry. It's a great time to test this program to see if it helps your product take off.
You can get even more tips for requesting reviews without violating Amazon policies in this free product review strategy guide from eComEngine.
About the Author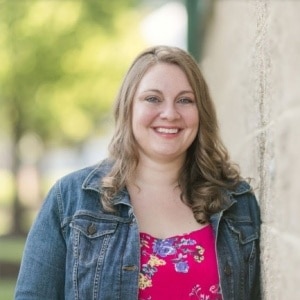 Becky Trowbridge is the Content Strategist at eComEngine. Her mission is to empower Amazon sellers with the information they need to be successful in a competitive market. When she's not writing or managing content, she enjoys spending time outdoors, trying new recipes, and reading.
Want to book an appointment? Contact us now!