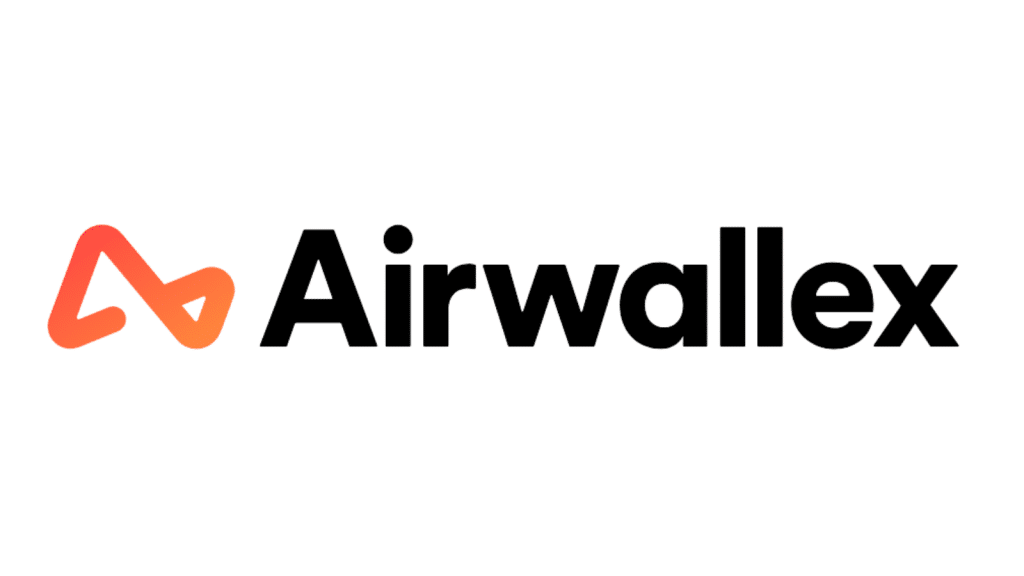 In this 2nd blog in our 4-blog series on banking services, we take a look at AirWallex.com, an online service that brings all the ecommerce banking services under one umbrella.
Guest blog by Curtis Shoung with Airwallex.com
Ecommerce marketplaces have become a major growth opportunity for retailers looking to expand internationally. In this article, we'll discuss the rise of these marketplaces, what makes a "good" marketplace, strategies for international selling, and how to get set up with the right multi-currency global account to support your business.
Online marketplaces were growing steadily before COVID-19, but ever since they have accelerated their growth. Global ecommerce recently jumped to $26.7 trillion, now accounting for 19% of total retail sales. As physical retailers move more and more inventory to online stores, and new pure-play ecommerce companies come onto the scene, consumers are presented with more and more options.
Much of this activity is hosted on marketplace websites, where consumers can search for products from multiple vendors. While there are many different ecommerce marketplaces in existence, from curated boutiques to Amazon, eBay and Alibaba, most of the revenue is consolidated among a few key players. In fact, the top 100 marketplaces still generate up to 95% of global marketplace sales.
What Makes a Good Ecommerce Marketplace?
Here are a number of factors worth considering when choosing where to sell your products online:
Product range
An ecommerce store owner should look for marketplaces with a wide range of products across different categories and of varying brands, including the ones you sell. Yes, finding an online selling platform that caters to the niche you're in is good, but it isn't the end.
You want to make sure that even if you're in a niche like women's fashion, you can still sell all your items like dresses, hats, jewelry, shoes, bags, scarfs, and other accessories. Once a customer perceives your brand as reliable after a good shopping experience, they won't want to go through the hassle of having to get different products of yours from different platforms instead of one collective order.
Affordable fees
Online marketplaces charge varying fees for selling on their platforms and you need to do more than just picking one with affordable fees. It helps to register with a platform that offers tiered plans with different pricing depending on the services or features you'd like to have in your package.
This kind of structure allows you to start small at a lower cost and gradually upgrade to the higher premium plans as your sales grow to a point where you need some of the features that simplify bulk selling.
High volume, engaged traffic
It goes without saying that a website that gets more visitors and garners more conversions all the way through to the checkout is more ideal for your business. However, there's a little more nuance to how you should apply this ideology.
Ecommerce store owners ought to try and find out which products on those marketplaces sell most or get more views. A marketplace may accommodate your carpets and other furniture products, but you may find that amongst all their household product listings, people visit mainly to buy kitchenware.
This may not bode well for your business. Some of this marketplace sales data may not be easy to come by but you can always rely on consumer reports, social proof like reviews, ratings, and testimonials both on- and off-site, along with some other basic analytics tools to learn more about these websites' traffic.
International selling tools
If you plan on growing your store to sell to customers in various countries, you should be on the lookout for marketplaces that offer international selling features. These range from shipping and courier options to payment methods and region-specific price and tax information among others.
Such features not only make it easy for shoppers to have a good estimate of what it will cost to buy from your store, but also provide greater flexibility in how they pay for, receive and return goods. You're also more likely to discover and expose your products to small segments of the market where larger competitors may not have a foothold yet.
Discovery and promotion features
The most popular online marketplaces are quite crowded and there's stiff competition over whose products get more views and sales. It is very advantageous to select a marketplace that not only has its own native programs that boost visibility for winning products but also gives you the ability to pay for better placement and partner with the platform in discount efforts.
A good online marketplace should also have a robust system for gathering social proof and incorporating user-generated data into its product placement framework.
Top Global Online Marketplaces
Amazon
Maybe you've heard about these guys. More than 40% of all US ecommerce sales happen through Amazon. Right now, you can sign up to sell on Amazon from 102 different countries. In fact, Amazon is so popular that there is a niche of consultants and tools built specifically for selling on Amazon.
Sellers can market their products in 13 markets, which in turn are purchased by customers from 180 different countries, then fulfilled through over 170 fulfillment centers. To make things easier for sellers, Amazon offers the option to use their Fulfilled By Amazon (FBA) service, so sellers won't have to concern themselves with packing, shipper and returns. The platform also facilitates international selling, with a formidable back-end to track inventory, manage sales tax collection, etc. If you're looking to expand your business internationally, Amazon should certainly be in your shortlist for consideration.
eBay
If affordability is a priority for you, eBay's lower fees which stand at 10% per sale, and roughly 13% if you add payment processing) will help you feel at home. This platform also facilitates auctioning of products, with the ability to set a reserve price. This American multinational ecommerce marketplace also has at least 185 million active users as of Q4 of 2020 coupled with well-tuned SEO, which increases the likelihood of your products appearing in searches, being viewed and purchased.
Etsy
Etsy offers a user-friendly interface and smooth experience when adding new shops and product listings. It is the go-to marketplace for those trying to sell to niche markets such as handmade crafts and jewelry, bodycon apparel, etc., with at least 30 million shoppers and USD$3 billion in global sales. Etsy also has robust analytics tools built into it, enabling sellers to gain accurate and actionable insight into the major drivers of sales. Its unique offering in the form of Etsy Pattern is ideal for building and customizing your own ecommerce website.
AliExpress
Based in China, AliExpress has over 150 million active users and 200 million monthly visits globally. Its support for 38 payment channels, 51 currencies and 18 languages makes it a frontrunner for international selling. Opening a store is free and the commission charged per sale is quite competitive (5-8% depending on the category). Your business can sell to all the available countries and you only compete with other vendors, not AliExpress itself. AliExpress also has a secure and speedy payment system where you can receive your cut the minute a customer confirms that the product has arrived.
Rakuten
Rakuten runs the largest ecommerce website in Japan, serving millions of customers. Traders can sell products in over 10 categories internationally, as the platform has helped over 44,000 sellers to reach at least 30 countries. The platform also supports the personalization of storefronts to reflect your business' brand image. One of its main standout features is R-mail, an email marketing tool that enables effective retargeting of previous buyers, and access to a dedicated ecommerce consultant.
Fruugo
When it comes to taking eCommerce stores international, Fruugo is one online marketplace Australia can massively benefit from. This marketplace supports now supports 46 countries, 28 languages and over 20 currencies. You can also access translation tools upon completing the signup process to make international selling much easier. Fruugo has also seen millions of products across thousands of brands listed by hundreds of retailers and has over 25 million active users.
Others to consider:
Walmart: Walmart has over 4,000 stores worldwide, but much of its business is now conducted through its online marketplace.
Wayfair: Wayfair has a high average basket size (nearly $250) and is a high traffic site for home goods. Apply here to become a seller.
Kroger: The Kroger family of stores includes Kroger, Dillons, QFC, Fred Meyer, and several other stores. Through their online hub, you can apply to become a seller.
com: A large consumer goods marketplace (owned by Walmart actually) that requires sellers to connect their inventory to their API in order to list.
Fashion and Apparel is the largest cross-border ecommerce product category, so let's also look at the leading online fashion marketplaces:
ASOS
ASOS is an English marketplace that enables ecommerce store owners to sell in the United States, Spain, Germany, France, Italy and Australia. The platform primarily supports independent labels and vintage selections for both men and women. ASOS doesn't charge commission for product listings, has no minimum stay period and offers a holiday mode for temporarily closing listings without a full-on account cancellation. There's also no upper limit on products per catalogue.
Zalando
Zalando is a German-based ecommerce platform that is great for store owners seeking expansion in Europe since it is present in at least 17 European countries. These include the U.K., Norway, Sweden, Poland, Austria, Spain, Belgium and Finland. The platform gets over 800 million customers visiting every quarter to select from a pool of over 300,000 fashion products spanning about 1900 brands. Zalando also has helpful customer agents when it comes to registering as a seller, and experts who can advise you on profit maximization strategies.
Poshmark
Poshmark is an American online marketplace that focuses on used and resold clothing. The platform doesn't charge listing fees, provides easy shipping and has a large and active customer base. Poshmark does a good job at reinvesting the commission fees into advertising to attract more buyers. The platform also benefits business owners selling different types of attire (jeans, dresses, etc.) from varying brands.
Now that we've listed some of the top online marketplaces, let's lay out some strategies that can help you achieve international success while selling on these platforms.
5 Online Marketplace Strategies to Sell Internationally
Harness social proof. Many shoppers are more likely to buy from brands that other people have given a thumbs up. Getting buyers to give you good reviews can be tough, which is why you should have some small incentives set aside in the form of free goods, coupons and vouchers, discounts, temporary free access to some premium account features, etc.
Watch the competition. Whether it's simple site visits as a customer or going deeper with analytics tools, keep an eye on your competitors' moves, especially things like free shipping and surprise giveaways. These will help you adjust your prices accordingly. You can also go as far as automating the repricing process. Do not neglect minor moves like theme changes and new product sections.
Deter counterfeiters. People will go to great length to get customers' attention, going as far as spamming shoppers with fake offers in your name. Remind your customers about the unique identifiers of your brand messages and always stay ahead when it comes to informing them about new offers. You can also subscribe to some service providers who specialize in thwarting counterfeit programs.
Leverage promotions. You most probably won't hit your sales targets through pure organic traffic. Engage in promotional activities (like eBay deals) that are supported by the platform you're selling on. Put out some paid advertising where possible to reach potential customers outside your established supporters.
Optimize product content. Share the information that research has shown to be influential in buying decisions. This could be anything from displaying high-quality product images from multiple angles to listing a summary of product benefits, and even showing the stock/availability levels. Ensure that titles, image metadata and other product information is in-line with the relevant keywords in order to improve visibility through searches.
Consider a Global Business Account to Connect to Your Marketplaces
As you begin to sell internationally on your marketplace of choice, a necessary step is to have a compatible global business account that allows you to connect and collect your foreign currency revenues. Airwallex's global business account connects seamlessly with leading global marketplaces such as Amazon, eBay, and Lazada.
With a single global business account, you can collect your payment faster, with no surprise foreign currency fees eating into your margin. Set up your Airwallex account today, with zero setup or monthly fees.