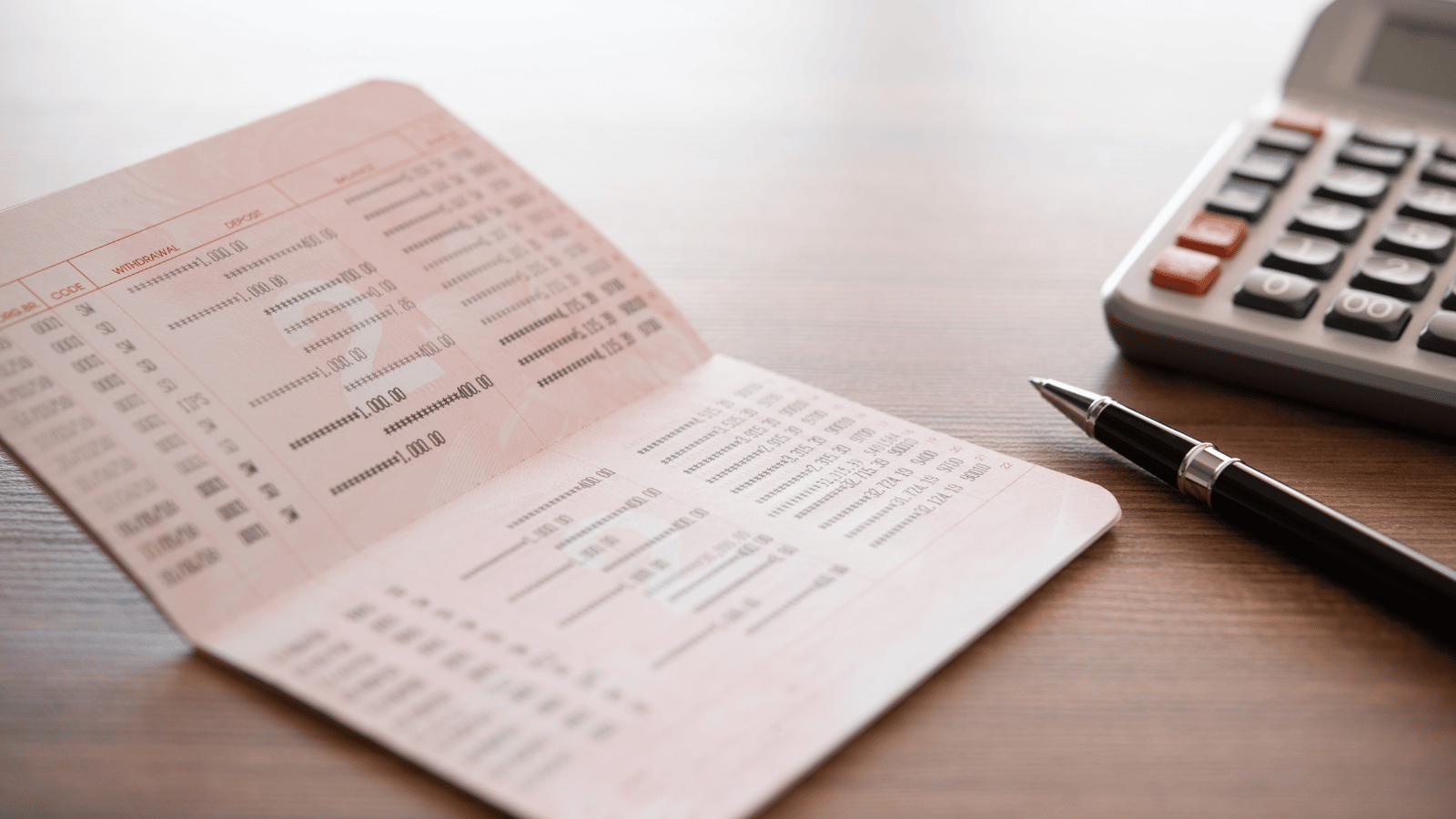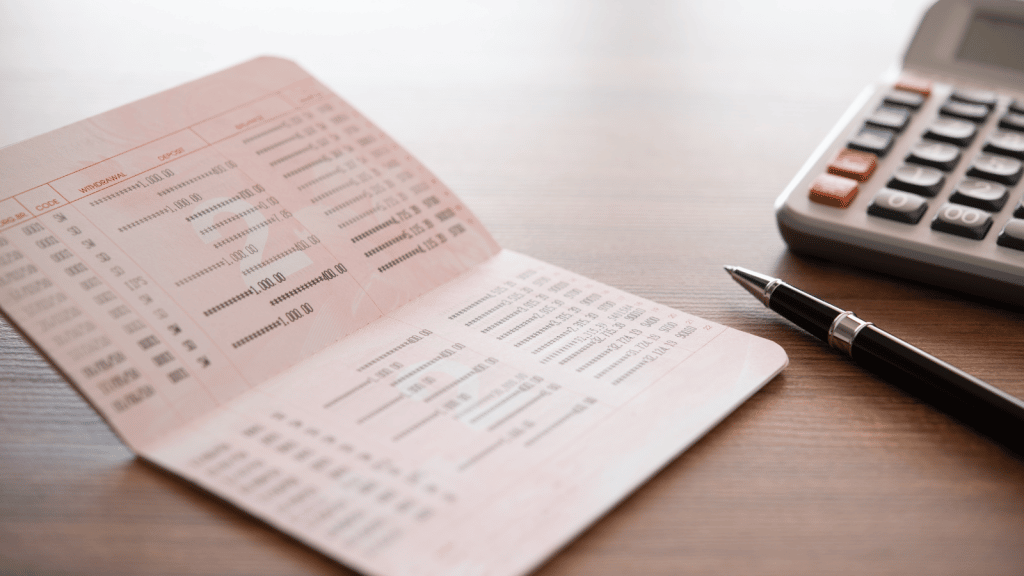 The Profit First methodology is all about the bank accounts. There are several that you need to set up in order to disperse your cash effectively and increase your awareness of your spending. To do it right, you need to make sure you have the right accounts to help you structure your business to grow.
In the ecommerce version of Profit First, the first account you set up should be inventory. Once you have that done and sorted out, you're ready to think about the other important accounts. These are Profit, Owner's Comp, and Taxes.
Profit Account
There's a reason that the first account we're going to talk about is the Profit Account. In Profit First by Mike Michalowicz, Mike talks about how what comes first is what attracts attention and gets results. This is called the Primacy Effect, and is explained in psychology as meaning "additional significance is placed on things we encounter first". This is also how we think about our profitability.
In the normal formula for profits, Sales – Expenses = Profit, which means profit is whatever you have left over. With Parkinson's Law, we also know that we use what we have, so there really won't be anything left that can be called profit.
By changing the formula to Sales – Profits = Expenses, profit is put in a more prominent position. In this equation, profit isn't an afterthought and isn't restricted to just whatever is left over. Like Mike mentions, "When Profit comes first, it is the focus, and it is never forgotten."
Owner's Comp Account
After Profit, it's time to set up the Owner's Comp Account. Do you know who your most important employee is? This isn't a trick question, the answer is you! If your goal is to build a sustainable and eventually saleable business, it's crucial that you are paying yourself.
If you choose to put yourself last in the formula, you and your profit will both be left out. Putting all your money back into buying inventory isn't helping you grow or strengthen your business. You're actually creating a business that can't support itself in the long run.
Many of the clients we work with have a goal to quit their day job and work full time on their ecommerce businesses. After setting up the Owner's Comp account and growing it using Profit First, they reached a point where they could leave their jobs and still live comfortably.
I once spoke to one of these clients and learned that his family had just lost his wife's grandmother and gone through a major surgery with his father. This caused their family to travel across the country, from the west to the east coast to be with extended family. He knew that having to take so much time off would have been a problem with his previous job, but having the flexibility and the financial means to make whatever decision was right for his family meant the world to him.
Clients frequently don't understand the need for an Owner's Comp account when their names are on the payroll and they write themselves checks. However, we do not suggest skipping this important account because the account is funded with a percentage of your revenue. This means that the account will grow as your business does.
You'll know when you can give yourself a raise, and that account balance can be there to help during a month when sales are a little slower than normal. While personal budgets need consistent paychecks, businesses aren't always the same way. For this reason, funding a 3-to-6-month cushion in this account will give you a consistent income and make slow moments in the business a little less stressful.
Tax Account
Of course, no one really likes the idea of paying taxes, but it is a good sign that you have a profitable business! You'll want to create a bank account specifically for taxes and make sure the account is funded with a percentage from each payout. If you need to start smaller, that's okay, but eventually, you should be contributing 15% of real revenue to the account.
There's nothing I love more than talking with clients every year and celebrating that they have the funds to easily cover their taxes. I always hear from several clients that they were worried when their accountants were afraid to share the amount owed. It's such a great feeling for clients and us when they can tell their accountants, "No worries, I already have the funds set aside."
Are you growing your business or just blindly dumping money back into it? Take the first step in getting profitable and open up the primary Profit First bank accounts. Get savings accounts for Profit and Taxes, and a checking account for Owner's Comp so you're ready to take the next steps!
If you want to get started with Profit First or have already started and just need some help, the bookskeep team is ready to talk with you! Reach out and take your Profit First today!
Do you know about Cyndi's new book?
Motherhood, Apple Pie and all that Happy Horseshit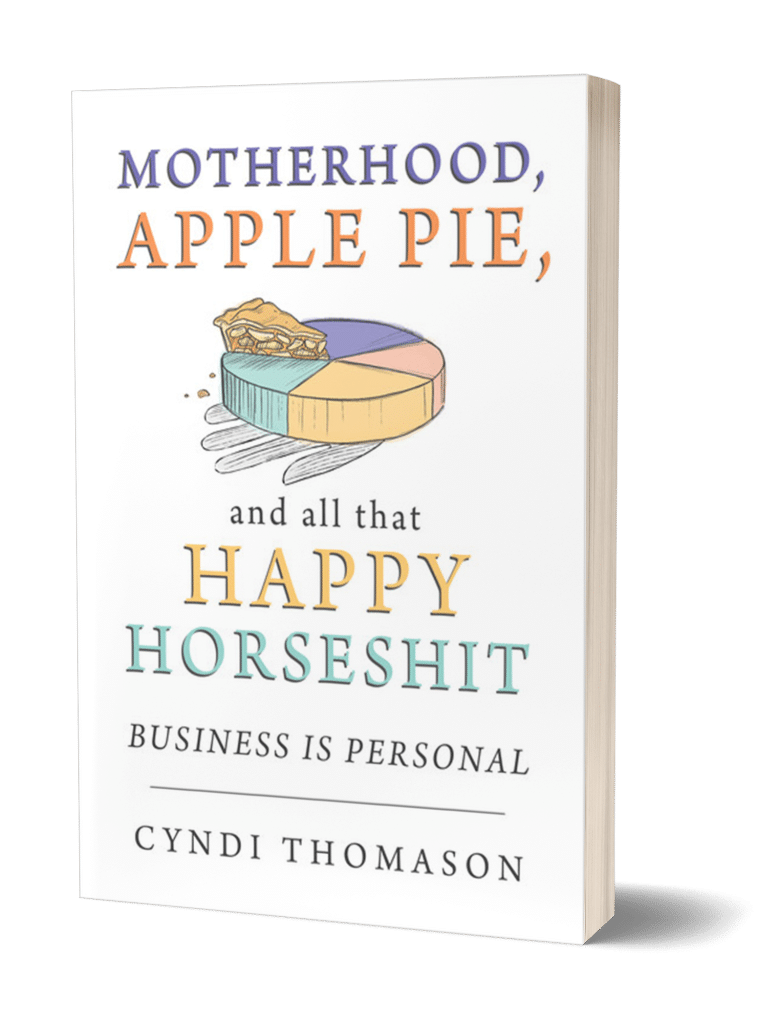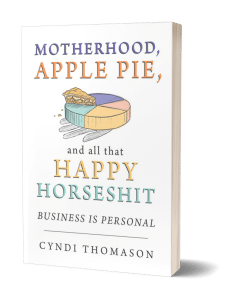 "You're about to discover the recipe for successful momma entrepreneurs."
– Mike Michalowicz, author of Profit First (and a wannabe momma entrepreneur)
Business is Personal
As a Mom, you can have it all and it's better when you do. Using your personal values to create the business of your dreams. By the end of this book you'll be confident in designing a business that supports your family and yourself.  Order Now!
Interested in Profit First?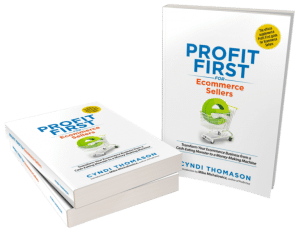 If your ecommerce business isn't where you'd like it to be in terms of profitability, check out my book, Profit First for Ecommerce Sellers. It answers important questions about how to implement Profit First in an ecommerce business. Take control of your money and your business, and put Profit First to work for you!
You can also sign up for the Profit First for Ecommerce Sellers Online Course. As a Mastery Level, Certified Profit First Professional, I will teach you why Profit First works so well for ecommerce businesses and the particular challenges for businesses that have physical products requiring inventory management. You will learn how your behavior drives your money management habits for your business and how you can set up your business bank accounts to work with your habits.
Check out all our ecommerce accounting and profit advising services here!