In last week's blog, I talked about attending Dave Ramsey's online, 3-day Entreleadership event. I was so inspired by this event, and each day brought new insights and Aha moments! In case you missed it, here's what I learned on Day 1 about Leadership Stages!
Day 2 of the Entreleadership event was my favorite day. From Dave Ramsey, we learned "The 6 Drivers of Business." Following that amazing session, Ian Cron outlined the 9 Enneagram types; Mike Rowe shared many great stories from his career; and my personal favorite from the entire event was Benjamin Zander offering an experience with the Art of Possibility. Below are my big takeaways of Day 2!
Leadership in the 5 Stages of Every Business
Dave Ramsey described the focus/actions of leaders at 5 different stages of businesses. They are:
Treadmill Operator – leader spends time getting stuff done
Pathfinder – realizes personal growth is important and something they need to do
Trailblazer – leverages their team to own results
Peak Performer – invests most of their time in developing leaders in the organization
Legacy Builder – has trusted leaders that execute day to day operations
In any of the leadership stages of a business described above, there is a predictable cycle that drives the business. This cycle has 6 drivers and it starts with personal, which leads to purpose, then to people, over to plan, then to product and finally completing the cycle with profit. Then it starts all over again with the next stage. Many business owners think of an idea and develop a product without fully exploring the personal reasons to start the business, the purpose of the business, what people need to have in place, etc. Basically, if you start with a product, you're starting mid-way through the cycle and it is sure to cause challenges that will require you to back up to solve them.
The Enneagram Personality Profile
Ian Cron gave insights into the importance of self-awareness—"If you don't learn to understand and lead yourself, you will never be able to understand and lead others." The Enneagram is a personality profile system that uses 9 types to help you to become more self-aware and aware of those you encounter at work.
Words of Wisdom from Mike Rowe
Mike Rowe, of Dirty Job fame was made to tell stories. From demonstrating his operatic voice to debunking the myth that a 4-year college education is required to succeed, he was entertaining and practical with his advice. This quote stings, "America is lending money it doesn't have to kids who can't pay it back to train them for jobs that no longer exist." Scary!
The Concept of Possibility
Day 2 wrapped up with over an hour of engaging and thought-provoking inspiration by Benjamin Zander, the founder and conductor of the Boston Philharmonic Orchestra. His bestselling book, The Art of Possibility was released in 2000 and is a compilation of stories and theories that he has used in both music and in leadership roles. He makes the point that the conductor is the last bastion of totalitarianism, and as a result, orchestra musician's job satisfaction is at the bottom of the list, below prison guards. Benjamin also described his role in interacting with his orchestral members to be fluid with input from them back to him, not just his expectations of them. He encourages out-of-the-box thinking with questions such as, "What assumption am I making that I don't know that I'm making that give me what I see?"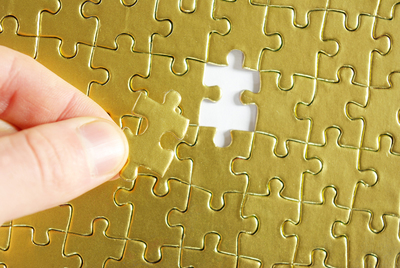 Zander described our thinking as a downward spiral, believing in a fixed reality of control, survival and competition, chasing wealth, fame and power. He believes in a world where we think of possibility and vision. Where the vision is for everybody and you bring the world with you. In life, we are consumed by the Game of Success which can lead us into the downward spiral. He challenged us to a Game of Contribution. What if we changed our thinking to "What can I contribute?" If every day we looked to create something where nothing existed before? His point was that Possibility is always only one sentence away.
Many of the tactics and strategies by all the speakers gave me so many ideas to consider in my my leadership stage. The concept of possibility is a mind shift that will open the door to vision and contribution in a way that is somewhat unpredictable and with results that will exceed all expectations. I'm so excited by this shift. Check out his book on Audible to hear his stories and music in his voice along with his co-author. It is a treat for your mind and heart.
Interested in Profit First for Ecommerce Bookkeeping?
If your ecommerce business isn't where you'd like it to be in terms of profitability, check out my book, Profit First for Ecommerce Sellers. It answers important questions about how to implement Profit First in an ecommerce business. Take control of your money and your business, and put Profit First to work for you!
You can also sign up for the Profit First for Ecommerce Sellers Online Course. As a Mastery Level, Certified Profit First Professional, I will teach you why Profit First works so well for ecommerce businesses and the particular challenges for businesses that have physical products requiring inventory management. You will learn how your behavior drives your money management habits for your business and how you can set up your business bank accounts to work with your habits. Contact bookskeep today to learn more about ecommerce accounting and bookkeeping.