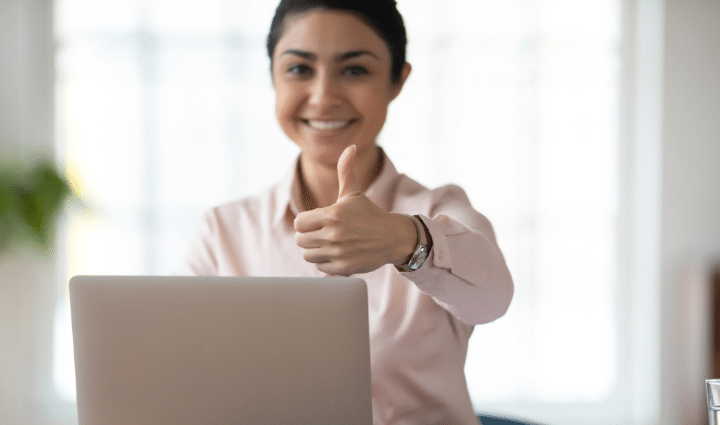 As we close out our Relay Blog Series and get ready for the Relay Webinar bookskeep will be hosting tomorrow, March 29th at noon CST, I feel the same excitement I felt when I first heard about this opportunity. We've talked about the features and bells and whistles, so this week I want to talk about why we recommend Relay.
Stay on top of Your Cash
Obviously, they can provide an easy, virtual bank option for small ecommerce businesses, but I mean what can they really provide you. What do you actually get out of this online banking platform? Seeing the money really means nothing if you don't understand where not enough is coming in and too much is going out. This is one of many reasons I love Relay so much.
Relay strives to not only provide an online option to put your money in an account and spend it, but to educate you on your finances so you know exactly what you earn, spend, and save to provide you with confidence in making business decisions. You're no longer throwing the money in and hoping your income and expenses work out in your favor. Instead, you can ensure they do.
Service with a Soul
Client care is one of the most important aspects of any business, and Relay offers more than just the typical customer service department.
We talked about it in an earlier blog, having to go to a physical bank to set up an account is a hassle. The lines are long, the paperwork is longer, and it's usually just an overall frustrating experience. The set-up process with Relay, however, goes a lot smoother with your personal consultant there to help you set up your system and answer any questions you have along the way.
Add clear instructions and a seamless account set up, and you've got 5-star customer care to help you manage your accounts and stay in control of your own finances.
Fun and Flexible
Flexible is probably a word you never thought you'd use to describe your banking experience, but with Relay, flexibility is just built in. You truly can bank from any and everywhere, with everything you need being online and at the tips of your fingers.
Through virtual credit cards, the ability to separate funds with ease, and extensive transaction management, your accounts now work for you and are even fun to work in! Not to mention that the accountant portal allows your bookkeeper to access all the information they need without having access to your accounts.
You can even customize permissions based on the user's role, to ensure everyone has access to what they need and nothing they don't. Relay is made to adapt to whatever you need it to be!
If ecommerce banking is frustrating for you, Relay is the solution, so check out a demo of the platform and learn more here!
If you want to start managing your money better but don't know how, bookskeep is the solution! Reach out to the team today and start taking your Profit First!
Interested in Profit First?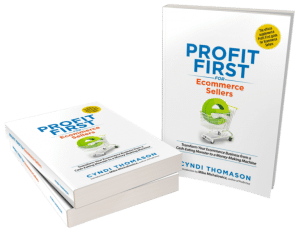 If your ecommerce business isn't where you'd like it to be in terms of profitability, check out my book, Profit First for Ecommerce Sellers. It answers important questions about how to implement Profit First in an ecommerce business. Take control of your money and your business, and put Profit First to work for you!
You can also sign up for the Profit First for Ecommerce Sellers Online Course. As a Mastery Level, Certified Profit First Professional, I will teach you why Profit First works so well for ecommerce businesses and the particular challenges for businesses that have physical products requiring inventory management. You will learn how your behavior drives your money management habits for your business and how you can set up your business bank accounts to work with your habits.
Check out all our ecommerce accounting and profit advising services here!
Do you know about Cyndi's new book?
Motherhood, Apple Pie, and all that Happy Horseshit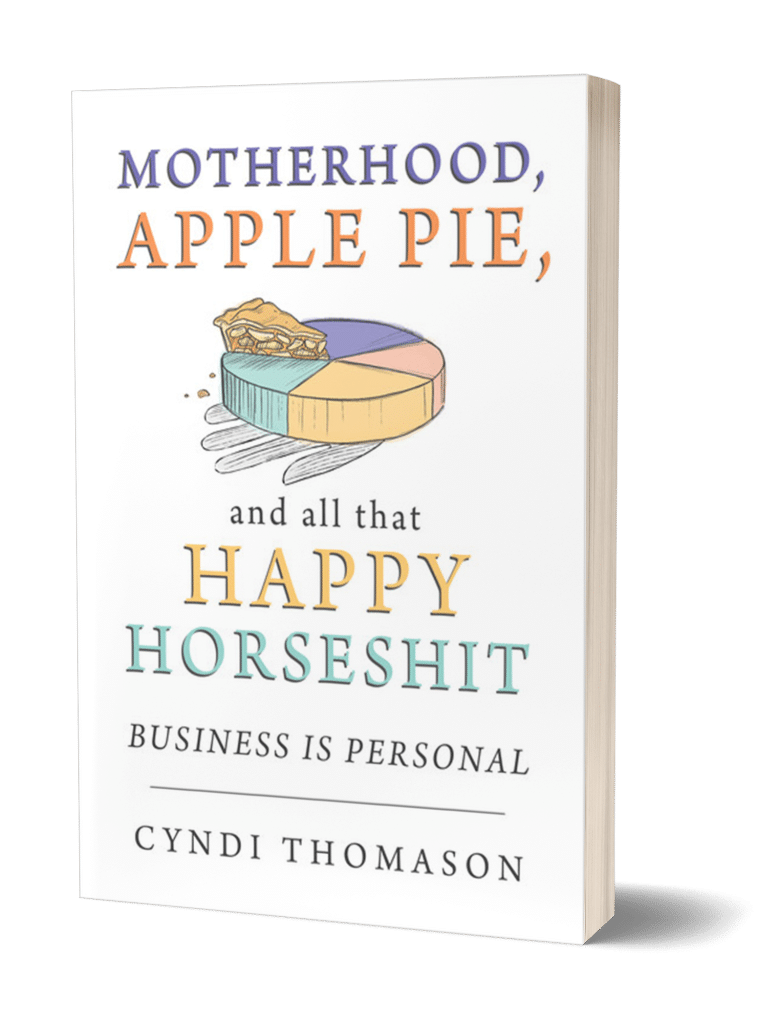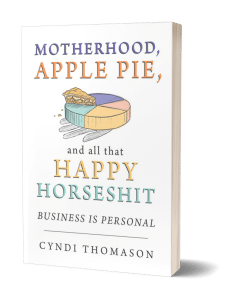 "You're about to discover the recipe for successful momma entrepreneurs."
– Mike Michalowicz, author of Profit First (and a wannabe momma entrepreneur)
Business is Personal
As a Mom, you can have it all and it's better when you do. Using your personal values to create the business of your dreams. By the end of this book you'll be confident in designing a business that supports your family and yourself.  Order Now!