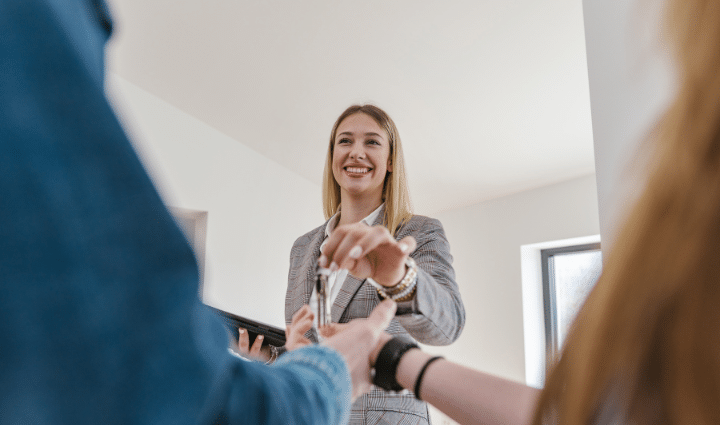 Owning your own online business can be extremely rewarding—personally, professionally and financially. You've developed it, nurtured it, and grown it into a profitable company that has provided well for you and your family. And now it's time to move on to the next big thing in your life…another business, or perhaps retirement. But where do you go from here? How do you prepare your successful business for selling?
One of the leading experts in this area is Coran Woodmass, founder of the FBA Broker, which specializes in selling FBA businesses. Coran founded the company after he noticed a trend in the market where more and more buyers were looking for FBA-specific and e-commerce businesses that were selling through Amazon.
Cyndi recently met with Coran to discuss how businesses who use Amazon as a sales channel can prepare to sell their business and organize their books for that end game. He offered these great tips and advice.
 Corporate Structure
 When a client wants to sell their business, does their corporate structure matter? According to Coran, there is not a one-size-fits-all when it comes to selling. It depends largely on the buyer because they may want the assets and not the structure. For example, if a buyer is looking for a small business purchase, it may be because they are interested in the assets-only type sale.
What if the business was initially operating at a different corporate structure than they are now? For example, many Amazon sellers start as a sole proprietor and create their LLC along the way. The FBA Broker goes back to the beginning of the account to verify how long the business has been around, as well as the trends of the business. Coran believes it is important to see the history of the business and collect data before and after the structure change. 
The average buyer is part of the equation that determines the businesses' selling price range. For example, retirees or executives like to buy to replace their income. Maybe the time is right for them to leave their corporate job, and they're looking for businesses that are profitable enough to sustain them while working only 10-15 hours a week. There's also a smaller pool of strategic buyers who are selling their current business in order to buy another one. Amazon is growing at such a rate that even the professional buyers want in!
The FBA Scorecard
The FBA Broker uses the FBA Scorecard to help evaluate a client's business. This report is run each month for over a year, and using the compiled data, looks at the whole market in making the evaluation. The scorecard helps you determine whether or not you want to work with the business you're looking to buy. Every Friday, the FBA emails you a report showing what has sold, what listings have come into the market, etc. Your business will receive a score out of 50, based on solid business data such as what the market pays at the moment. Coran also offers tips on how to make your business more sellable and valuable than it is currently.
Selling Process
According to Coran, there are a few critical steps to take when preparing to sell your business:
Prepare the books, making certain that they are current and accurate.
Look at the business itself. Make sure it's the type that buyers are looking for.
Confirm that everything is in order, and then go to market. Don't reveal the brands and products up front.
When developing a listing price for your business, there will be a multiplier to determine its selling price. It depends on the value of e-commerce businesses at the time, and is based on the 12-month net profit period. The FBA Broker will use these earnings to help determine the listing price of the business. The buyer will then pay for the inventory at cost.
Making Your Business Attractive to Buyers
There are two top things that impact price: 
Age – How long has the business been around? This is the hardest thing to improve because you need patience. Buyers like more history to see accurate trends of items selling and not selling. It gives them more confidence if they can see history and growth. A good rule of thumb is to have a minimum of 1 year.
Type – This depends on corporate structure and where you are selling—for example, Amazon US marketplace or other global amazon marketplaces. The general trends come into play, looking at each type of business for the seller to see the maximum return on investment.
We want to help you get your books in order and prepare your business to sell in the smoothest way possible. Coran Woodmass has given us great insight on how best to help guide you. Check out our podcast interview with Coran to learn more!