This time of year, many of our clients are actively engaged in Q4 2020 and contemplating what business may be like in 2021. There are many unknowns this year; everything from pandemic developments to storage limitations and fulfillment and shipping concerns. One thing is certain—this year, Q4 will be different. Are you prepared for all the contingencies? Do you know how your cash flow will hold up for the rest of the year? What expectations do you have for your business for next year? We are here to assist you in all your ecommerce bookkeeping needs!
Cash Flow Projections
At bookskeep, we recommend our clients develop cash flow projections to help manage during times when things are uncertain. Cash flow projections can help you identify issues that will cause you to be short of cash and prepare you with enough "runway" to proactively resolve the issue. We use a 13-week cash flow plan to forecast weekly for the upcoming quarter and annual cash projections to forecast month by month for the next year. For ecommerce businesses that are using Profit First and that have a 3-6-month cash reserve, these forecasts are not as critical because they have access to their own cash should there be a shortfall. For ecommerce businesses that are not at this level, a 13-week cash flow projection is an important resource to develop an understanding of the future state of your business.
Here are some of the questions a 13-week cash flow plan will help you answer:
Do you have any alignment issues with payments going out on a regular schedule when cash is short? Can you move those payments to coincide with weeks when cash if more available?

Do you know your budget for inventory? For RA sellers this can change quickly. How do you determine how much you will buy each week? For wholesale and Private Label sellers, timing of down payments and balance payments can be modeled to determine if you will have the funds to meet the deadlines.

When is the best time each month to pay yourself?

How much can you grow your inventory and maintain positive cash flow?

How is debt repayment impacting your cash planning?
If your cash flow plan looks good for Q4, take a crack at developing a plan for 2021. This type of plan allows you to model your business for next year using your assumptions for growth. If the plan shows any weakness in the model, you can begin to work on improving those trouble spots.
This type of plan will also cause you to think about:
How you envision your revenue growing, month by month.

What type of inventory spend will you have to have to support those sales.

When you will have to make those inventory purchases.

What the down payments and balance payments look like compared to when revenue is received.
And it will help you—
Ensure you have a plan to repay your debt in a manner that allows you to meet your obligation, minimize interest expense but also does not cause you to need to borrow in the future.

Ensure that you are paying yourself and building your reserves.
These cash flow planning exercises are different from your accounting because you are looking into the future. While we help our clients with these exercises and their historical financial information is a great resource, we make sure they understand that their role as the business owner is key to the process as well. Your vision, your priorities, your expectations for performance all provide vital information in calculating the result. As your plan is developed and you monitor the business performance, you learn to understand how accurate you were able to predict the future. You learn where you went wrong and how you can avoid those mistakes going forward. You get a reality check between your wishes and your reality which will improve your ability to predict cash flow going forward.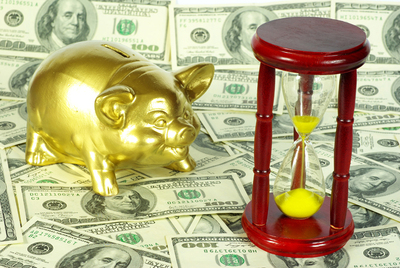 Resources for the 13-Week Cash Flow Plan
At bookskeep, we have developed a 13-week cash flow planning spreadsheet that will get you started on your plan. You can also read our blog or watch our video tutorial on how to use the tool. Wishing you the best Q4 ever!
Want to book an appointment? Contact us now!
Interested in Profit First?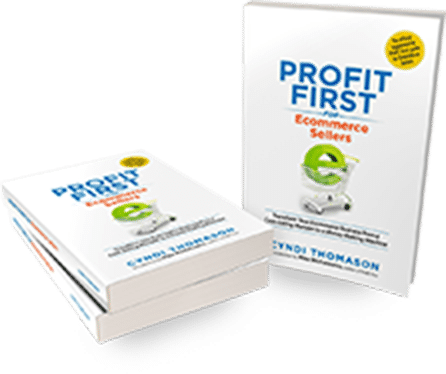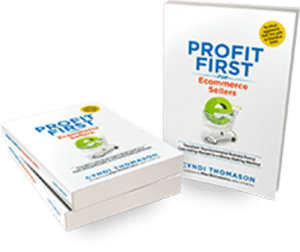 If your ecommerce business isn't where you'd like it to be in terms of profitability, check out my book, Profit First for Ecommerce Sellers. It answers important questions about how to implement Profit First in an ecommerce business. Take control of your money and your business, and put Profit First to work for you!
You can also sign up for the Profit First for Ecommerce Sellers Online Course. As a Mastery Level, Certified Profit First Professional, I will teach you why Profit First works so well for ecommerce businesses and the particular challenges for businesses that have physical products requiring inventory management. You will learn how your behavior drives your money management habits for your business and how you can set up your business bank accounts to work with your habits.
Check out all our ecommerce accounting and profit advising services here!