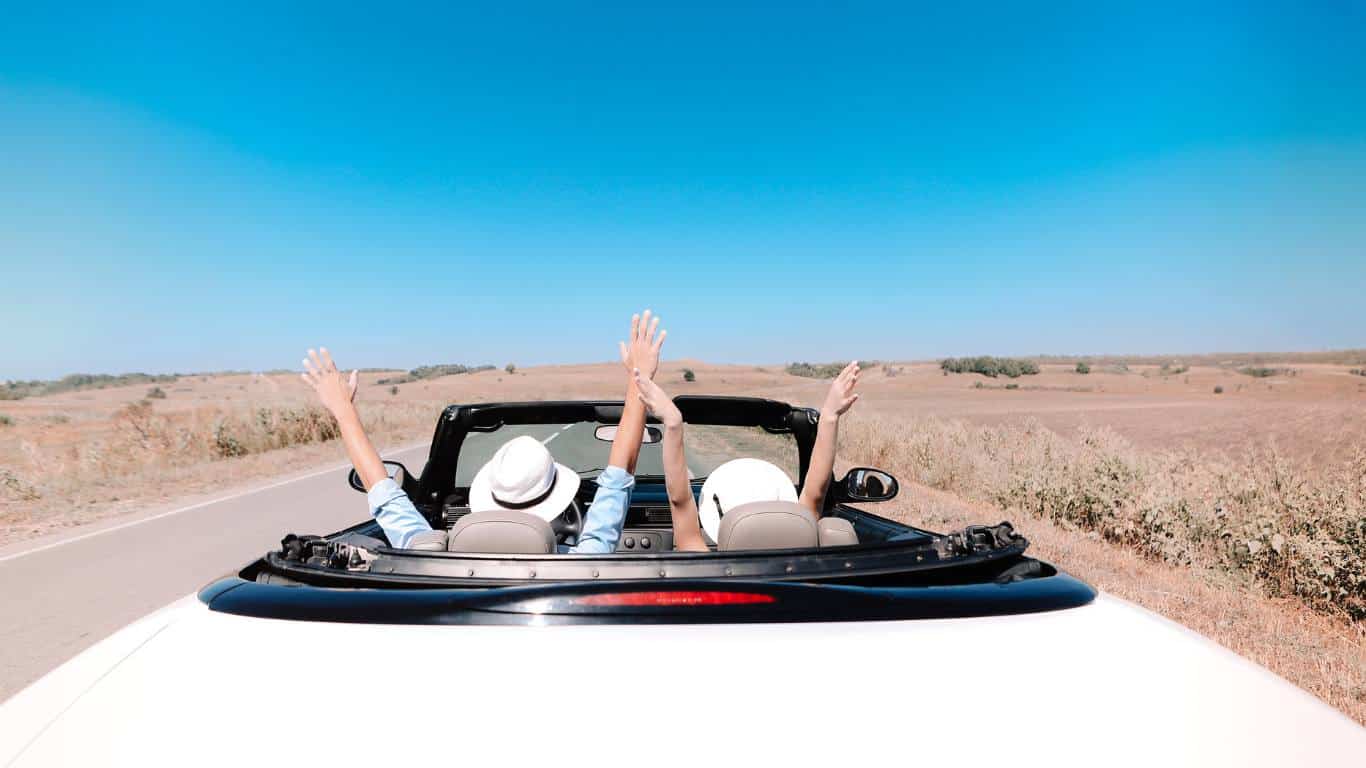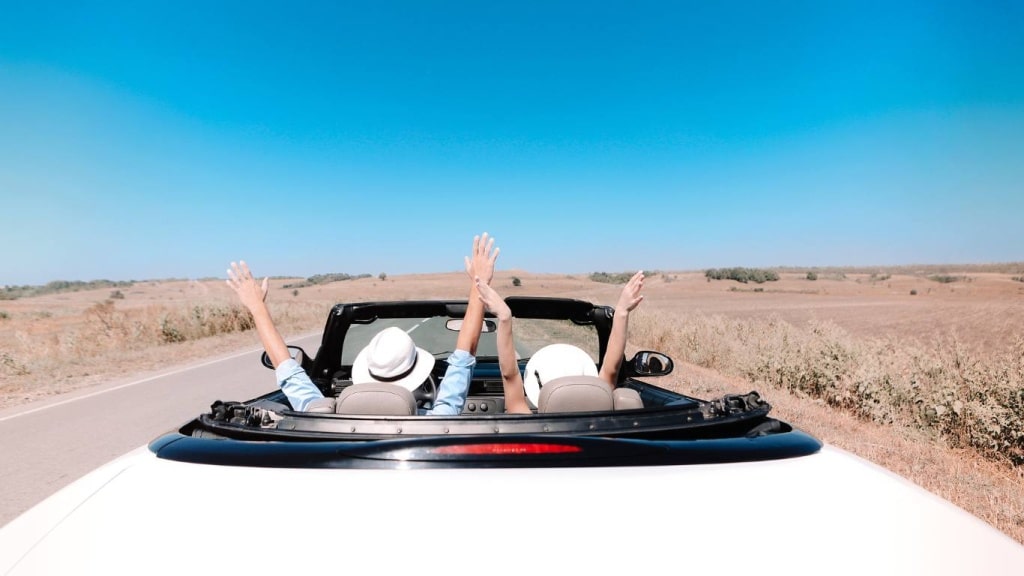 The road to financial success may seem never-ending, but if you read the directions right, you can get to your destination in perfect time. This month, we're taking you along on our Financial Road Trip to Success! We're going to cover some essentials for the journey that will ensure you arrive excited and prepared for what's to come. If you love a good road trip and are ready to head to Financial Success, we invite you to tag along for the ride!
Dashboard
Over the next few weeks, we'll discuss everything you should be paying attention to on your journey to financial success. You'll learn to analyze your dashboard so you can make sure your business (or vehicle) stays in good shape on the way. This includes monitoring things like KPIs and your financial statements. Most importantly, watching the dashboard will help you make sure you stay fueled up and don't run out of cash in the middle of nowhere!
GPS
We'll learn how to use the GPS to look forward on the road ahead to find the best way to reach our destination. This will help us be prepared for construction zones and accidents we might run into along the way. Using the benchmarks for a successful business found with Profit First, we can clearly make decisions that keep us on the right road.
Local Knowledge
Local knowledge is something you need on your journey to make sure you can rest and refuel at places that create a great experience. As you do research and anticipate what's to come, you ensure that you have everything you need along the way to make a successful trip! This is where forecasting comes in handy.
We're excited to bring you all along with us on this journey. Grab your favorite gas station snacks and get your road trip playlist ready! We'll pick you up next week as we discuss the Dashboard and what's important to focus on as you start your trip
Follow along with Cyndi in this short 30 minute presentation on the Financial Road Trip!
Interested in Profit First?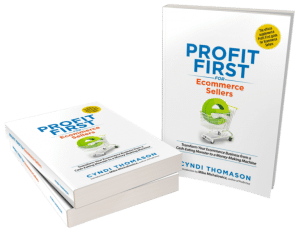 If your ecommerce business isn't where you'd like it to be in terms of profitability, check out my book, Profit First for Ecommerce Sellers. It answers important questions about how to implement Profit First in an ecommerce business. Take control of your money and your business, and put Profit First to work for you!
You can also sign up for the Profit First for Ecommerce Sellers Online Course. As a Mastery Level, Certified Profit First Professional, I will teach you why Profit First works so well for ecommerce businesses and the particular challenges for businesses that have physical products requiring inventory management. You will learn how your behavior drives your money management habits for your business and how you can set up your business bank accounts to work with your habits.
Check out all our ecommerce accounting and profit advising services here!
Do you know about Cyndi's new book?
Motherhood, Apple Pie, and all that Happy Horseshit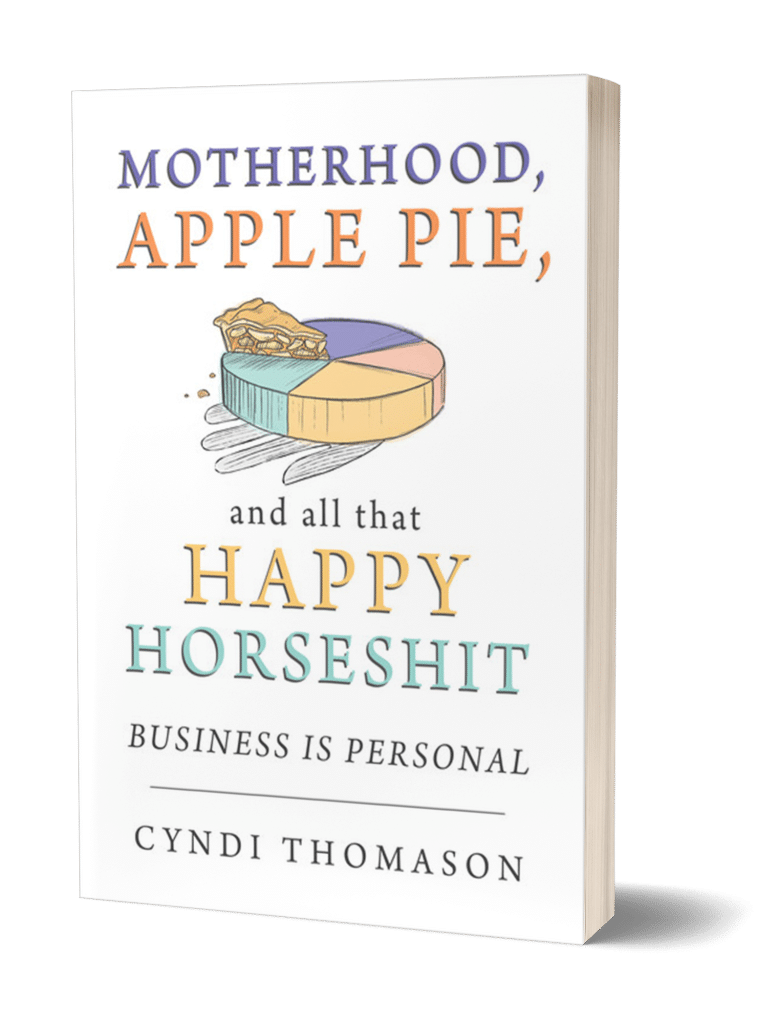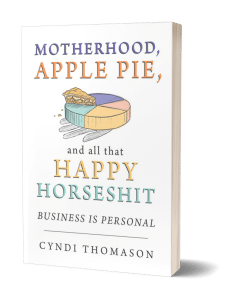 "You're about to discover the recipe for successful momma entrepreneurs."
– Mike Michalowicz, author of Profit First (and a wannabe momma entrepreneur)
Business is Personal
As a Mom, you can have it all and it's better when you do. Using your personal values to create the business of your dreams. By the end of this book you'll be confident in designing a business that supports your family and yourself.  Order Now!