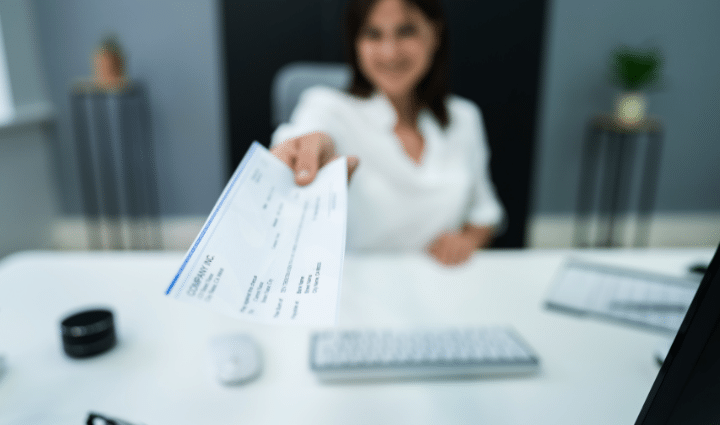 As a company dedicated to offering our clients the best, we're always evaluating new software and tools to ensure we are partnering with top performers. In today's fast-paced business world, choosing the right payroll service provider is crucial. With various options available, it's essential we understand the strengths and weaknesses of each to make an informed decision.
After looking at the research we put together below, you'll have what you need to decide between the options we think are the top contenders.
ADP
ADP, short for Automatic Data Processing, is a well-established player in the payroll industry. However, when it comes to pricing, transparency is somewhat lacking. To get a quote, you'll need to submit your information and wait for a customized estimate. ADP offers different tiers, including Essential, Enhanced, Complete, and HR Pro.
From what we've gathered, the Essentials plan starts at $79 per month, with an additional $4 per employee. One notable advantage of ADP is its 'Run and Done' option, which streamlines payroll processing.
ADP boasts robust features, including payroll management, tax filing and payments, excellent customer support, scalability, and the ability to expand into HR, recruiting, and employee benefits. However, it's worth noting that the lack of pricing transparency and additional costs for various features are common drawbacks.
Patriot
Patriot Payroll stands out as a budget-friendly option, making it an appealing choice for small businesses. Their Full-Service Payroll plan, priced at $37 per month plus $4 per employee or 1099 contractor, takes care of payroll taxes for you. However, if you opt for the Basic Payroll plan at $17 per month, you'll be responsible for handling payroll taxes yourself.
Patriot prides itself on free and easy onboarding and setup, USA-based support, two-day direct deposit, no long-term contracts, and unlimited payrolls for a fixed monthly fee. While these features are enticing, it's essential to be aware of their limitations.
Patriot charges extra fees for certain services, lacks benefits administration, and offers limited customization for reports. Additionally, they don't provide an option for automatic payroll processing.
OnPay
OnPay positions itself as a middle-ground solution in terms of pricing, coming in at $40 per month plus $6 per person. One standout feature is their commitment to transparent pricing, with no hidden fees and the promise of only billing for workers who are actively paid in a given month.
OnPay offers an array of benefits, including unlimited monthly pay runs with no cancellation fees, direct deposit, tax filings, W-2s, 1099s, setup and data migration, software integrations, and a comprehensive set of HR tools. The monthly fee even covers customizable HR tools. OnPay also stands out for not charging service fees for health, retirement, and workers' comp plans, and they offer custom report options.
They even provide licensed brokers to assist with health insurance plans. However, OnPay does have its limitations, such as the inability to run payroll automatically, limited customer support hours, a single plan offering, and a lack of advanced HR support or extensive third-party software integrations.
Gusto
Gusto stands out for its ease of use and scalability, making it an attractive option for small to medium-sized businesses looking for a streamlined payroll and HR solution. This is a bookskeep favorite, as it's what we use personally for our business and recommend to all our clients.
Gusto offers a seamless user experience with an intuitive interface that simplifies payroll processing. Their pricing structure is also straightforward, starting at a competitive rate and offering clear plans that cater to different business needs. Gusto includes features like automatic payroll processing, tax filings, direct deposit, and even offers employee benefits administration.
One notable feature is their ability to scale as your business grows, making it a suitable choice for companies looking to expand their payroll and HR capabilities. However, Gusto may not be the best fit for businesses seeking advanced HR support or a wide range of third-party software integrations.
What's Best for You
Choosing the right payroll service provider depends on your specific business needs and budget.  Ultimately, your choice should align with your business's size, requirements, and long-term goals. We recommend reaching out to providers for detailed quotes and exploring their trial options to find the best fit for your payroll needs.
As always, bookskeep is here to help in any way we can. If you're looking for help with setting up software, getting your books on track, or financial advising, reach out to the bookskeep team today!