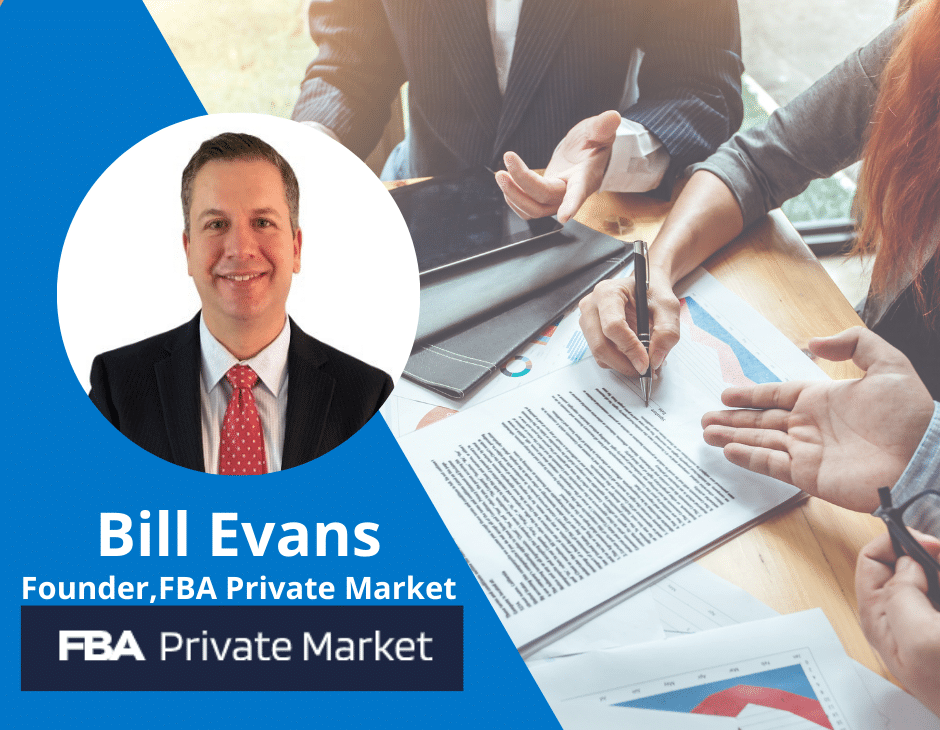 Continuing our June blog series on exiting your Amazon business, we are thrilled to hear from Bill Evans, founder & CEO of FBA Private Market. This is a new platform that allows Amazon sellers to receive competitive offers from dozens of professional buyers at once. Let's hear what Bill has to say!
The Market for Amazon Businesses is Red Hot
Explosive growth, profitability and shared infrastructure have made Amazon businesses an attractive acquisition target for a variety of buyers for several years. But a new, rapidly growing group of buyers known as "Amazon aggregators" are pushing valuations to all-time highs.
Amazon aggregators raise investor money to buy Amazon businesses and consolidate the profit into one entity. By adding profit together, an aggregator becomes more valuable through "multiple arbitrage." Multiple arbitrage occurs because a business with more profit is valued at a higher multiple of earnings than a business with less profit.
But, multiple arbitrage is only part of the equation. There is also organic growth. Aggregators are often expert Amazon operators with skilled teams and resources capable of doubling or tripling the profit of the businesses they acquire. In many cases, they are better operators than the founder of the business, and the organic growth they achieve, combined with multiple arbitrage, produces outsized returns.
This has resulted in a literal gold rush into the Amazon business acquisition space. There are now over 70 aggregators with $3.7b between them to buy Amazon businesses, and they're under pressure from their investors to make deals.
On top of this, the general upward trajectory of ecommerce and the low cost of capital is creating a perfect storm, driving valuations up.
There's never been a better environment for an Amazon business owner looking to sell.
How to Sell Your Amazon Business
There are three primary options when selling an Amazon business:
Direct
Brokers
FBA Private Market
Direct
Selling your business "direct" refers to doing a deal directly with a buyer with no broker or other advisor involved. Sellers often perceive this as the "fast, easy and no-broker commission" route, and buyers are doing everything they can to encourage it.
However, there are serious drawbacks to this strategy for sellers. First, it isn't actually faster or easier than other methods and can even end up being harder depending on the buyer. Second, any amount of money saved in forgoing a broker commission is almost certainly lost in the lower purchase price and off-market deal terms you'll receive due to the lack of a competitive bidding process.
Going direct to a single buyer should be avoided if possible.
Brokers
Hiring a broker can improve things for sellers. Brokers can bring buyers to the table, help manage the process and provide some insight into the market.
But working with a broker comes with a hefty price tag. Brokers charge a commission based on the total deal purchase price, often 10%. They also typically require sellers to sign a long-term exclusive contract which forces the seller to work with that broker for a period of a year or more.
In some circumstances, a broker can make sense. For example, when your business is unusual or will require an extensive search to find the right buyer.
However, this isn't the case for most Amazon businesses. These assets are in high demand and buyers are plentiful. In fact, FBA Private Market publishes a complete list of professional Amazon FBA business buyers on our website.
FBA Private Market
FBA Private Market is a new platform focused exclusively on premium Amazon business acquisitions. Our sole focus is to make it easy for Amazon business owners to get great deals when they exit.
The key to getting a great deal is to create a competitive bidding environment. This is what drives prices up. And this is exactly what FBA Private Market does through a fully managed, professional M&A process.
"Fully managed" means we do everything for you including: preparing and optimizing your financials, creating your deal listing and running the competitive bidding process. You'll receive multiple offers from qualified buyers. In the end, you receive the highest price and best possible deal terms the market will bear.
And there are no broker commission or fees of any kind for sellers. (Instead, we charge the buyers when they close a deal)
Our goal is to forever change the way these deals get done and improve the process for both buyers and sellers.
If you're an Amazon business owner with over $100,000 in SDE and a branded product line who is looking to sell their business within 12 months reach out to us at: https://fbaprivatemarket.com/sellers/
Final Considerations
Of course, the decision to sell your business should not be taken lightly. It's likely to be one of the largest wealth creation events of your life. There are many things to consider: tax implications, business readiness, competitive pressure, potential optimizations and more. We're happy to chat with you about all of these things and answer any questions you have about selling in general.
Bill Evans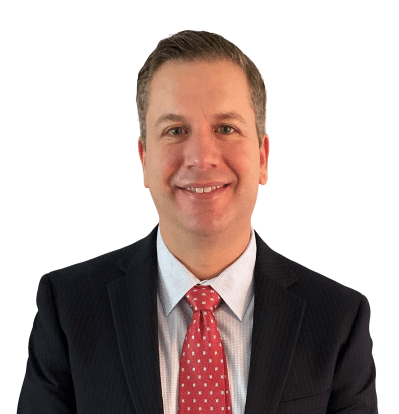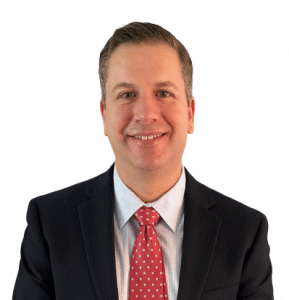 Bill is the founder & CEO of FBA Private Market. He is a former corporate M&A attorney with expertise in eCommerce & Saas transactions. He has been active in the Amazon M&A space since 2015. He is also a seven-figure Amazon FBA seller.