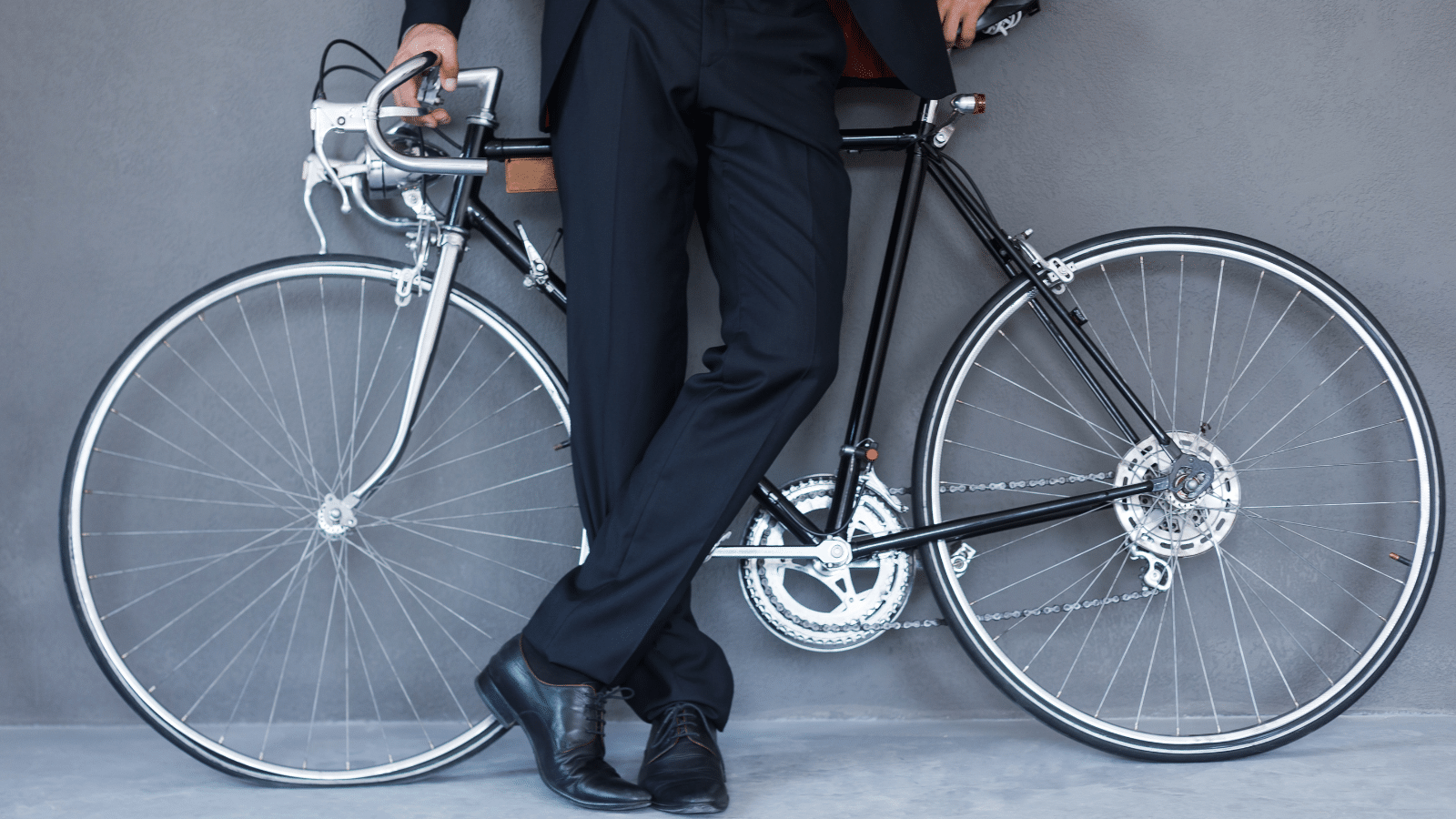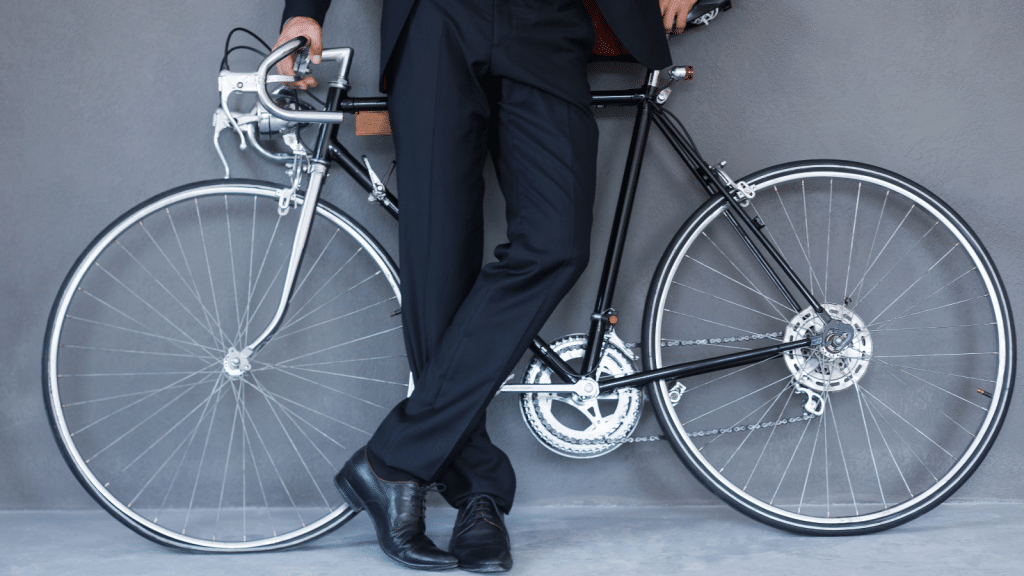 You've built out the basics. You've checked off the initial boxes on taxes and compliance. You've got something to sell and places to sell that something.
Now it's time to create order & structure. In the third blog of our SmartCFO series, you'll lay more groundwork for the future growth stage.
Financial Data
Analyzing financial data is an important part of keeping track of the health and success of your business. Collecting clean and accurate data can help you make better decisions in future stages.
Setup Your Chart of Accounts
It's important to have a Chart of Accounts that reflect the business you're in. Each business type may be approached differently – for example, an ecommerce product business will have different reporting & data needs than an advertising management service business. Think about how detailed the accounts should be. Do you want to see 1 account for all of your sales? Or do you want to see sales broken down in your sales channels? If you're building this structure correctly, you will have an easier time managing your business, understanding your finances, and troubleshooting issues.
Understand Your Margins
There are multiple levels of margin KPIs that you should be familiar with at the company level:
· Gross Margin – the amount remaining after subtracting the Cost of Goods & Cost of Sales from Revenue (expressed as a percentage of Revenue, or a dollar amount as Gross Profit)
· Operating Margin – the amount of profit remaining after subtracting Operating Expenses from Gross Profit (expressed as a percentage of Revenue, or a dollar amount as Operating Profit)
· Net Margin – the amount of profit remaining after adjusting for other income or expenses (like taxes, interest, and other income or expenses not associated with the operation of the business) from Operating Profit (expressed as a percentage of Revenue, or a dollar amount as Net Profit)
As you get further into the details, margins across the product portfolio level and at the individual SKU are also critical to understand. If you ensure each SKU achieves a certain gross profit amount, your business will thrive.
Make Decisions with Data
With a solid Chart of Accounts in your accounting system, you'll be set up for generating financial statements (Profit & Loss Statement, Balance Sheet, etc.). These statements are business gold for seeing trends, measuring performance, and making data-driven decisions. Having financial statements is a must-have for managing your business, and they will help if/when you have conversations with bankers, investors, accountants, and other advisors.
Cash Management
Managing cash in a business is another key component of keeping your business running smoothly. There are several things you can explore to stay on top of your cash flow.
Use Profit First
Profit First is a cash flow management methodology near and dear to our hearts! Life is much better with Profit First. At a high level, with Profit First, you'll build out a series of bank accounts and assign a job for every deposited sales dollar that enters your business. Some of these jobs address critical areas like inventory, salaries, income taxes, operating expenses, and most importantly, profit! Your business will thank you each quarter with a profit distribution. If you need some help getting started, reach out to the bookskeep team here!
Products are Selling, But Cash is Still Tight
When you've received your initial manufacturing order, and sales start gaining momentum, you'll need to carefully manage your cash. With potential supply chain issues and product timelines, there is a very high likelihood that you'll need to place a second order before you sell through your SKUs from the first order. If you don't manage this correctly, you run the risk of running out of stock and losing the initial momentum you gained on search ranking results. Be careful not to load up on operating expenses as well. It's really easy to sign up for the latest bells and whistles across many SAAS companies that support ecommerce businesses. Take time to evaluate value for spending – and only sign up if there's true value!
Explore Financing Options
The time to find & borrow money is before you need it! Find a low-cost line of credit – but don't use the funds for just anything. Explore rewards/cash back credit cards – and as long as you have cash in the bank to pay the balance – use the credit cards as a great tool in the toolbox. You're effectively getting terms to pay for expenses during the credit card cycle. You may also look into other debt options such as the SBA, Amazon Lending or Kabbage – but each has different risks and costs. No matter what direction
you move, make a plan and spend according to the plan. Be careful not to rack up debt without a payback plan.
Bill Pay Support
Depending on how fast you are growing, you may want to look into bill pay services to help automate payments to vendors or contractors. Services like Melio or Bill.com support Account Payables & Account Receivables and help with cash flow management.
While the initial setup stage may be over, you still have a lot of decisions to make to get your business off to a strong start. This list is not all-inclusive, but it will definitely help you start off on the right foot!
Of course, the bookskeep team would love to help! If you are having trouble understanding your numbers or need help with cash flow management, reach out to us today!
Do you know about Cyndi's new book?
Motherhood, Apple Pie and all that Happy Horseshit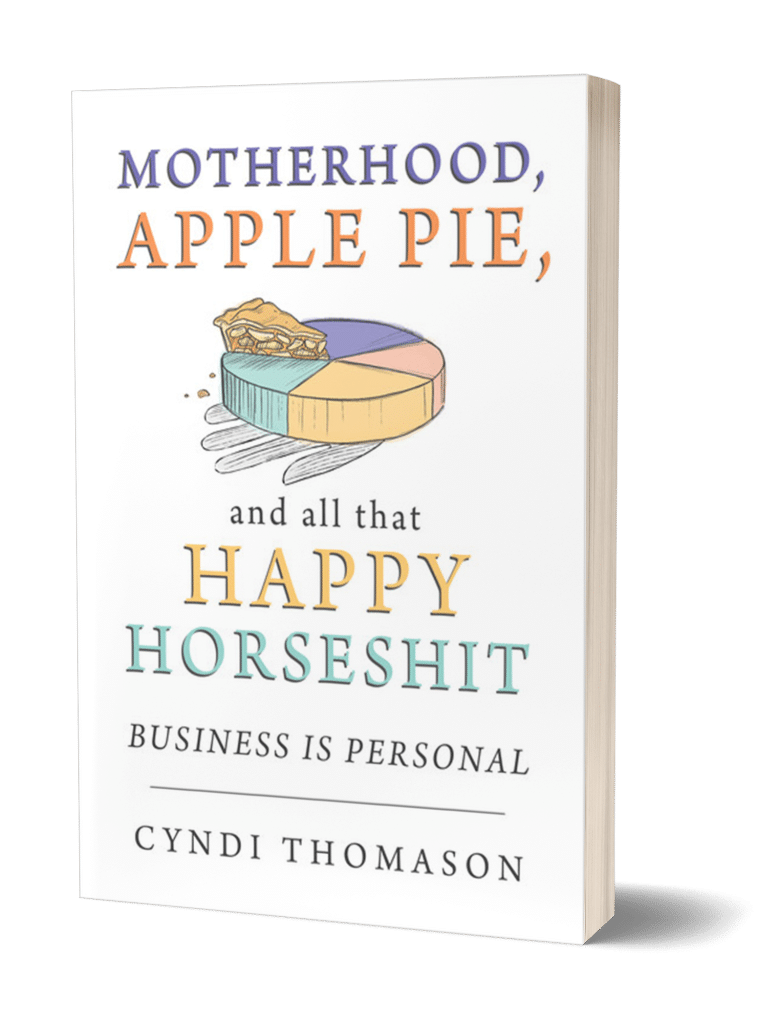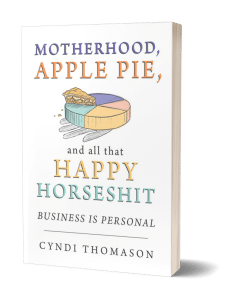 "You're about to discover the recipe for successful momma entrepreneurs."
– Mike Michalowicz, author of Profit First (and a wannabe momma entrepreneur)
Business is Personal
As a Mom, you can have it all and it's better when you do. Using your personal values to create the business of your dreams. By the end of this book you'll be confident in designing a business that supports your family and yourself. Click here to learn more about the book.
PRE-ORDER NOW and get special BONUS.
Interested in Profit First?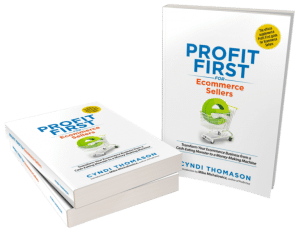 If your ecommerce business isn't where you'd like it to be in terms of profitability, check out my book, Profit First for Ecommerce Sellers. It answers important questions about how to implement Profit First in an ecommerce business. Take control of your money and your business, and put Profit First to work for you!
You can also sign up for the Profit First for Ecommerce Sellers Online Course. As a Mastery Level, Certified Profit First Professional, I will teach you why Profit First works so well for ecommerce businesses and the particular challenges for businesses that have physical products requiring inventory management. You will learn how your behavior drives your money management habits for your business and how you can set up your business bank accounts to work with your habits.
Check out all our ecommerce accounting and profit advising services here!