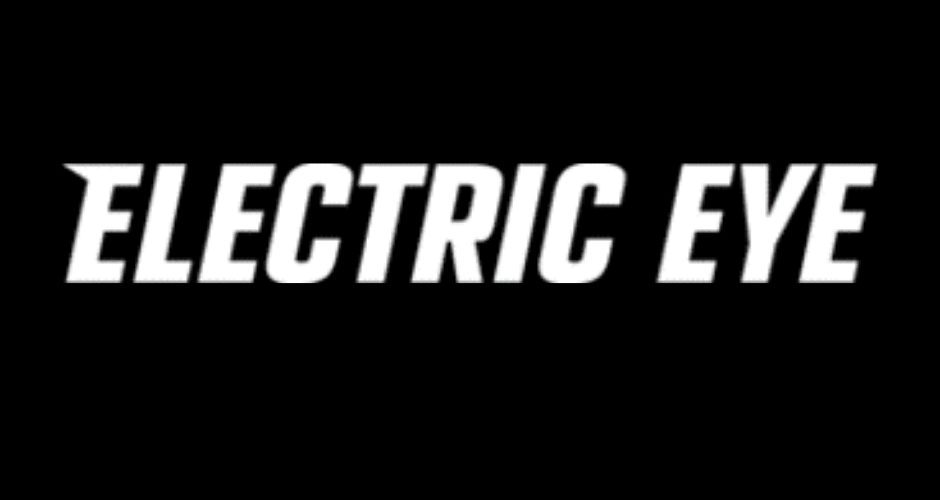 Accounting can be hard, and no one knows that better than a business owner! Between filing and expenses, reconciling and just plain understanding where your money is going, managing your books can be confusing and even overwhelming. Paying someone else to handle your finances is an option, but what if you just don't have the money to hire outside help right now, or you still want to keep the books in your own hands? Whatever the reason, the bookskeep team has just what you need! Our Smart Start! program is all about giving you the tools you need to succeed on your own, so you can handle your business accounting with ease.  
Shawn Khemsurov, owner of Electric Eye, was also unsure how to properly manage his books until he found our Smart Start! program. Shawn recently shared with us a little bit about his experience with the program and how it has impacted his business and mindset about his accounting.  
What kind of experience did you have with the setup process?  
The setup process with bookskeep was very straightforward and any questions I had were answered quickly. The instructions were made clear and we got setup with no issues.  
Was there anything especially helpful that stood out to you during the setup?   
I had some hesitations at first that I wouldn't be able to accomplish our goals, and that our books were too messy to rectify. The team ensured me that everything would be cleaned up and that I could learn how to run the books on my own. I appreciated the confidence boost that I needed at that time. 
What's the most important thing you learned from the Smart Start! experience?   
I learned how to properly manage our books with all the fine details like tagging expenses, splits, transfers, and reconciliation. I did not have the proper knowledge going into Smart Start! that I needed to handle my business' accounting. Now I feel like I could almost be an accountant professionally. 
How has the Smart Start! program helped in changing your business?   
We have a good handle on our accounting now and we can also see a clearer picture of the health of the business based on the reporting that was set up. I feel ready for tax season now, whereas before I was worried and had to scramble and get everything together. My role (amongst many) of handling accounting is much more streamlined and no longer requires additional time or expenses by hiring an outside party. 
What would you say to someone who is considering the Smart Start! program?  
Definitely give it a shot. You won't be disappointed in the level of service and outcome of the program. Anyone can learn the basics of QuickBooks and how to effectively run the books without outside help. You'll save time and money by learning from the pros! 
Do you think there is a benefit to having personalized training calls and monthly meetings?   
I have not participated in the huddles because the times are difficult with my schedule, but I appreciate that if I have a question, someone is available for support. This makes me feel like it wasn't just a quick course and a 'good luck.' I don't feel like a monthly meeting is necessary at this point, but might like to have one in the future to make sure everything is going well at the 6-month or end-of-year mark. 
What stood out to you the most about your Smart Start! experience?   
That it works! With the allotted time we had training, I feel pretty confident doing the books now. I didn't think it would be possible at first, but the team prevailed. 
As an ecommerce business, is there anything unique about how you manage your books?   
We are an agency that helps ecommerce businesses, so I think it's a bit easier without inventory. However, we do have many accounts to set up and manage. Our payments come through Stripe and need to be split based on revenue and fees, which I didn't know prior to this program and was interested to learn about. We do run Profit First, which might be unique to most accountants, but bookskeep understood right off the bat. 
As a business owner, how important is it to you to understand your numbers?  
Extremely important, from taxes to forecasting, our actions are highly influenced by the numbers. We can make adjustments in our expenses and spend less when we can see the numbers increasing. On the flip side, if we realize our profits and revenue are going up, we can be less stressed and enjoy the fruits of our labor! 
We also asked Kelly, our Smart Start! Onboarding Specialist, for her thoughts about the program:  
What is your favorite part of the Smart Start! experience?  
I enjoy working with the client and helping them set up their books.  Each one is different; I like the variety of working with the different knowledge levels. I've had good ideas come from different calls and have used them when training other clients. I've also added documentation along with recording the calls to help train or support the process. 
What is Smart Start! about and how does it help?  
The program is for small ecommerce businesses to help them get a good start with their books.  We set up a QuickBooks Online account and add our Chart of Accounts for ecommerce.  It has accounts set up specifically for Amazon Sellers.  It makes tracking their sales in Amazon clear and they can see where their money is going as far as expenses and fees. It's very basic and for the new business owner. 
What role do you play in helping clients with their Smart Start! experience? 
Most Smart Start! clients aren't numbers people and find keeping the books overwhelming.  I try to make the process easier and simplified so that they feel more confident about where their money is going.  I try to work with the client's knowledge of computers and bookkeeping, some are more comfortable than others.  During the first call I help the client connect their business bank and credit card account.  Walk them through reviewing the transactions and accepting them into the books.  I help answer questions about what category the transactions need to be coded to and how it's best to keep things simple at first.  During the second call, we review any transactions they weren't sure where to code and answer questions about the coding.  We then work on accepting the Amazon deposits and matching the information from A2X. I cover mapping A2X to the correct accounts in QBO and show the client how to update this information going forward.  We talk about inventory and start the process of recording their Cost of Goods Sold.  In the third call we review and I follow up on Inventory and show the client reports and accounts that they should review to keep cost in line.  Also help create custom reports for them to review. We also have a monthly Huddle for any questions and I'm available by email after our calls. 
So there you have it! Give bookskeep's Smart Start! program a shot and take some stress off your shoulders by learning how to handle your books the right way! Just like Shawn said, you won't be disappointed in our level of service and the results of our program. Get started smart with Smart Start!