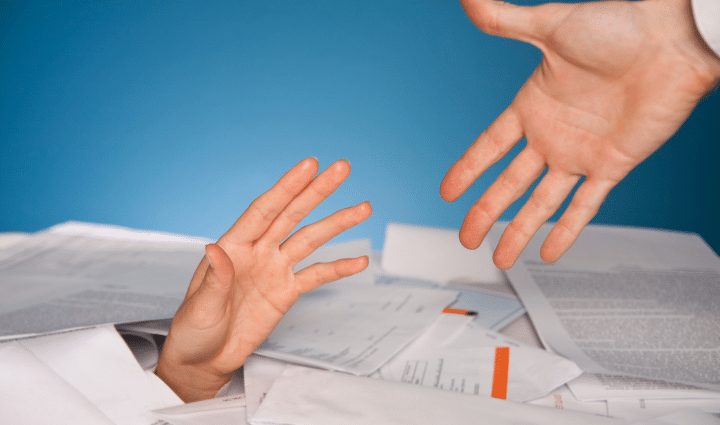 This year, I had the privilege of spending four days in the presence of 49 other top ecommerce accountants from across the world at the A2X conference. It was truly an honor to share and learn from my colleagues from the US, Canada, UK, Australia, New Zealand, South Africa, and more.
It was fascinating to hear about the unique situations everyone faces in their own part of the world. However, it was even more interesting for me to hear that so many of the things my clients here in the US face, also challenge sellers everywhere else.
Worldwide Seller Struggles
Here are a few of the things I learned that impact sellers worldwide.
Being an Amazon seller is harder today than it was just a few years ago. No matter the country, margins are tighter than they were in the past because of fees, advertising, and competition.
The cost of advertising is eating into those margins and does not always generate a good return on investment.
Inventory management and tracking continues to be a major challenge. Collaboration with your accounting partner can help you solve this challenge with an eye toward increasing your cash flow.
AI is a tool we all embrace as accountants and we understand that while it can help us serve our clients more effectively, there are some privacy issues we must approach carefully.
AI should not obscure your visibility into your information so you can ensure the accuracy of the work in your account. Be wary of what is promised. A slick user interface is nice, but not sufficient when you use your numbers to manage your business and calculate your tax bill.
Shopify's mission is to grow more entrepreneurs and as a result, they understand a large number of clients will open a store on their platform, fail, and take what they learned and try again. I think this is true of most ecommerce entrepreneurs.
How Can You Manage Them?
With these obstacles in mind, what can you do to ensure your success? There are 3 things to check yourself on:
The most important piece is knowing your numbers. If numbers isn't your first language, then make sure you have an accounting partner that you can learn from. I was thrilled to see the desire from every accountant in the room looking for ways to ensure that their clients have accurate and timely data.
Even though ecommerce sellers are a resilient bunch, when you are armed with data, you are better equipped to avoid fatal mistakes. Be curious, ask questions. No one knows your business better than you. You are the boots on the ground.
The collaboration you have with your accounting partner can inform them of the information you have and together, you can understand the impact of your operations on your finances. It's really a dance, which is much more fun and powerful when done together.
Making good decisions about advertising and inventory are also crucial for ecommerce businesses to keep profits up and cash flowing. Dive into the impact that your advertising is having with your accounting partner.
Marketing partners have their own set of metrics, but the cost of advertising should always be making a `positive contribution to your revenue. Many times, marketers don't connect those revenue numbers to their costs. You have all the data; be sure you understand the return on investment you make in advertising.
Inventory is another cost that you must manage. Understanding your product costs, minimum order quantity, forecasting your cost and timing of your next order and letting that inform your advertising spend, is vital to managing your cash flow and your profits. As your business gets larger and more complex and accounting partner can help you ensure you are thinking about all of the unique aspects of tracking inventory.
Be Cautiously Curious
Finally, be curious, yet wary of all the promises wrapped in an AI blanket. I love playing with ChatGPT myself and have found it useful. However, I know to be careful, understand what it can't do, and where adding information can violate privacy.
I have seen some accounting tools promising the moon with regard to ecommerce accounting and I've played with them. So far, the whiz bang marketing and the beautiful user interface has not delivered a product that I can endorse because the transparency and the accuracy are not yet nailed down.
If you are using a tool to substitute for your lack of understanding, you will be better served working with someone who can help you understand the information and then using a tool that you can discern its accuracy.
My biggest takeaway from the conference is that every ecommerce accountant in attendance loves helping their clients. As entrepreneurs ourselves, we also know the struggles of running a small business. When things are moving fast and changing constantly, having a partner you can rely on allows you to navigate with confidence. Don't go it alone, you and your business are too important.
If you're ready to find your partner, bookskeep is here and ready to help! Reach out to the bookskeep Team today!