The last day of the EntreLeadership Summit, Day 3, kicked off with leadership coach and Ramsey personality, Christy Wright. Her topic was "Get a Life, Don't Lose Yourself in the Business You Love" and she was on fire! This "Leadership is Personal," certainly rings true for me, and I bet it does for many of you, as well. I recall after working so hard for 2-3 years, I could not identify myself outside of my business. Lucky for me, I love my business, but I hear from so many clients that they have created a monster and they aren't in love with their business anymore. Typically, this is a result of excessive work hours and financial stress.
Getting What We Want
Christy had several key points to help shift our focus to getting what we want. First, your business should support the life you want, not the other way around. Things will never change unless you change them. Second, Life-Change happens from the inside out. Work on the following three things:
Yourself – starting with your spirit, protecting your mind from negativity, and caring for your body.
Your Relationships – by appreciating everything, believing the best and communicating everything that is important to you.
Your Resources – time, money and energy are the currency you use to show that you care.
In summary, if you don't define what a successful life means to you, you'll never have one.
What Do Great Leaders Do?
Chris Hogan, best-selling author and Ramsey personality, spoke about "Next Level Leadership." He was a very powerful speaker and he also emphasized that great leaders help people get better at their jobs and their lives. His main points were:
Great leaders care. They get out of work mode and get personal; they know their team's dreams and goals and they notice when something is off or wrong.
Great leaders recognize. They give individual recognition and write thank you notes and know the recognition preferences for their team members.
Great leaders believe in their team. They give them space and don't micro-manage, they always have their team's back, and they shield and protect them.
Great leaders mentor and assist their team members. They ask, "How can I help?" and they help their team members grow professionally and personally.
Great leaders let their teams know they matter. They treat people like humans, not units of production.
Great leaders develop long-term career paths for their team members. They make sure the team feels connected to the mission and vision and they don't pigeonhole them.
Christy's focus was how we can work on ourselves to be a better leader, and Chris' talk showed us how to take care of our team. They both taught us how to make leadership personal.
Look Beyond the Obvious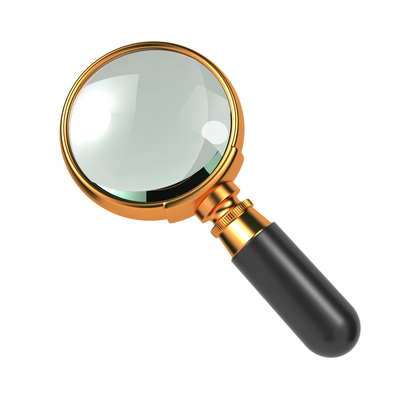 Daymond John, Founder and CEO of FUBU and also known as the People's Shark from Shark Tank, was interviewed by Ken Coleman and discussed how COVID 19 was impacting some of his businesses. For the ecommerce businesses he has interest in, he mentioned that not having direct access to the customer was crippling. He suggested that people look beyond the obvious. For example, if you're a gym owner and you can't get people in the gym, then look at how to get people healthy; expand your mission. He said that COVID was going to accelerate the rise of the machine and to expect more artificial intelligence in roles where people are unable get to work. Daymond shared that he is dyslexic. I really appreciated how he approached this aspect of his life. He said, "When you go into the room, you tell the room what's going on with you and be humble; entrepreneur is a team sport." My daughter is dyslexic and I've seen the challenges she has overcome to even be able to walk into a room with confidence.
Finally, Daymond brought it all back to the personal for each of us. He suggested that we write our obituary once a year and really take a personal inventory to appreciate what we have. I've recently done this exercise myself and we did it as a team last week. This self-reflection can help you put things into perspective. Right now, it's so easy to see all the challenges and negative things in the world. When you write your obituary, you get away from all the stuff outside of your control and get really clear on what you want. You figure out how to say "no" to most things so you're available to say "yes" to those things that matter.
Make it Personal
The final day of Entreleadership made us ready to do the hard work when we got back to business. With all the inspiration and new ideas, we were brought back to taking personal actions to live the life we choose and to be a better leader for our teams. I'm so grateful for the opportunity to be a leader during this time of change in our world!
Want to book an appointment? Contact us now!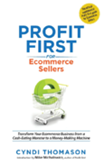 Interested in Profit First for Ecommerce Bookkeeping?
If your ecommerce business isn't where you'd like it to be in terms of profitability, check out my book, Profit First for Ecommerce Sellers. It answers important questions about how to implement Profit First in an ecommerce business. Take control of your money and your business and put Profit First to work for you!
You can also sign up for the Profit First for Ecommerce Sellers Online Course. As a Mastery Level, Certified Profit First Professional, I will teach you why Profit First works so well for ecommerce businesses and the particular challenges for businesses that have physical products requiring inventory management. You will learn how your behavior drives your money management habits for your business and how you can set up your business bank accounts to work with your habits. Contact bookskeep today to learn more about ecommerce accounting and bookkeeping.