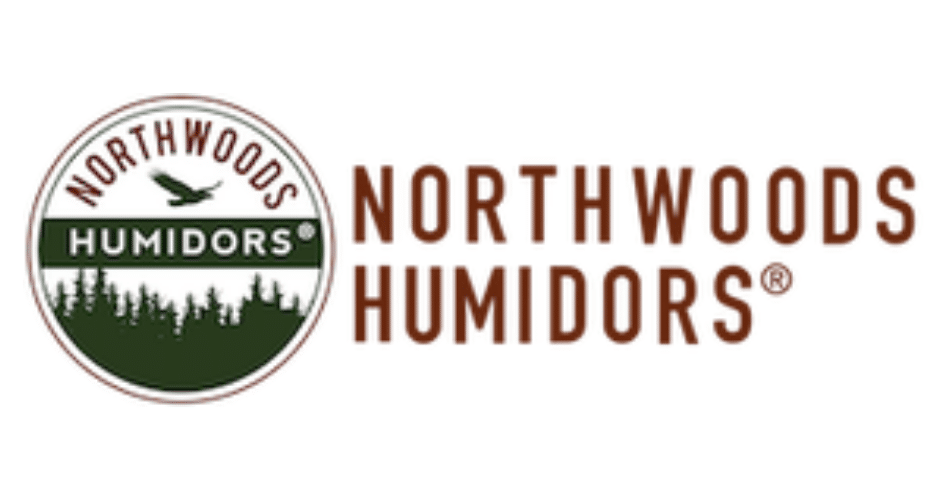 Client Spotlight: Northwoods Humidors
When it comes to understanding your numbers and managing cash, many are at a loss in ecommerce bookkeeping. You know you have expenses and bills to pay, but what do you pay first and when, and how do you know you can pay if you don't know what your financial numbers mean?
When Kevin, owner of Northwoods Humidors, realized he was also struggling to understand his numbers and what to do with them, he started looking for someone to help. He needed someone who could keep him updated on his finances and help keep his cash flowing in the right direction at the same time. That's when Kevin found bookskeep, and he's had a clear understanding of his books ever since!
We recently reached out to Kevin to see how he felt about our partnership, and here's what he thought…
How has your business changed since working with bookskeep?
We really struggled with understanding our financial numbers before working with bookskeep. We had an accountant who did not provide us with a monthly financial report that showed how individual expenses and profitability were trending. Since hiring bookskeep, we now get an easy-to-read financial report early each month so we can take action to reverse any negative trends. We also hired bookskeep to help us implement the Profit First method, which turned around our cash flow problem. As we grew our business, our cash flow problem also grew, but bookskeep helped us just in time to avoid what could have been a very serious cash flow issue.
What are a few things about bookskeep's service that stand out to you? 
There are several things that stand out about bookskeep and why I continue to pay for their services. They provide a hands-on explanation of how our accounting reports are set up so I know what to pay attention to. When I have questions they are willing to walk me through my books via a web conference and answer my questions. After going through the setup process, I now occasionally have a random question that might come up and they are always quick to answer me. And their entire team from owners, to accountants and CPAs, are very friendly people. You won't find a friendlier company.
What would you say to someone considering working with bookskeep?
Most businesses that have already launched and are now getting traction need an accountant to manage their books. I tried doing this myself and quickly realized hiring an accountant is worth the cost to free up my time to grow the business. Given that you likely need an accountant, if you are an ecommerce business you should include bookskeep in your consideration set when researching who to hire. I recommend finding 2-3 accountants, bookskeep being one of them, and have them all answer a set of questions important to you. I had questions such as how much effort it would take on my part each month, the length of the setup process, and what kinds of reports would get sent to me each month. When I used this approach, bookskeep came out ahead of the others.
Is there a benefit to working with a company that specializes in ecommerce accounting? 
Yes, their owners keep up-to-date by presenting at ecommerce conferences and listening to others in the industry. It is helpful to me that this company understands where I'm coming from when I have questions or issues. They always have a good solution for me because they know others in ecommerce dealing with the same issues and they know what works well.
Why do you think the Profit First method is the way to go when setting up a business?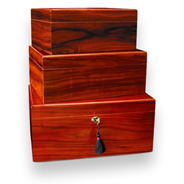 I believe that any ecommerce business will be more successful the sooner they implement the Profit First method. I was making mistakes early on not knowing the best place to spend the cash I received as revenue. These mistakes may not be an issue when you first start out if you have plenty of savings to cover your mistakes.  But, when you start growing your revenues by 5-10x each year like we have been, cash flow mistakes can threaten the life of your business. I recommend implementing the Profit First method immediately at launch so that you don't waste your cash flow on unnecessary expenses, which will limit how fast you can grow.  The Profit First method has significantly reduced the stress I had when spending cash on the business. I no longer guess where to spend our money because I now have benchmarks for how much should be spent on operating expenses, inventory, employee wages, and how much to take out as profit. Just as important, the Profit First method gives us a road map for how to increase our profits quarter after quarter.
Thanks, Kevin, for your feedback! Figuring out where your money is coming from and how to spend it can leave you feeling lost, but bookskeep can help with both! Reach out today and, like Kevin said, get your "road map" to success!
Want to book an appointment? Contact us now!
Interested in Profit First?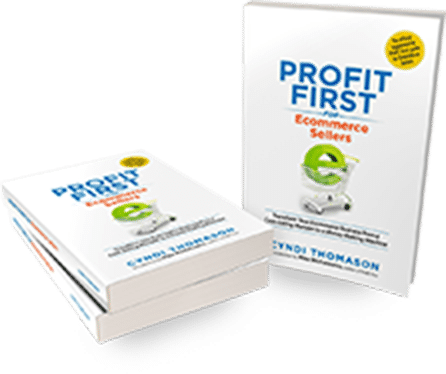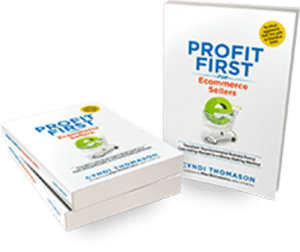 If your ecommerce business isn't where you'd like it to be in terms of profitability, check out my book, Profit First for Ecommerce Sellers. It answers important questions about how to implement Profit First in an ecommerce business. Take control of your money and your business, and put Profit First to work for you!
You can also sign up for the Profit First for Ecommerce Sellers Online Course. As a Mastery Level, Certified Profit First Professional, I will teach you why Profit First works so well for ecommerce businesses and the particular challenges for businesses that have physical products requiring inventory management. You will learn how your behavior drives your money management habits for your business and how you can set up your business bank accounts to work with your habits.
Check out all our ecommerce accounting and profit advising services here!