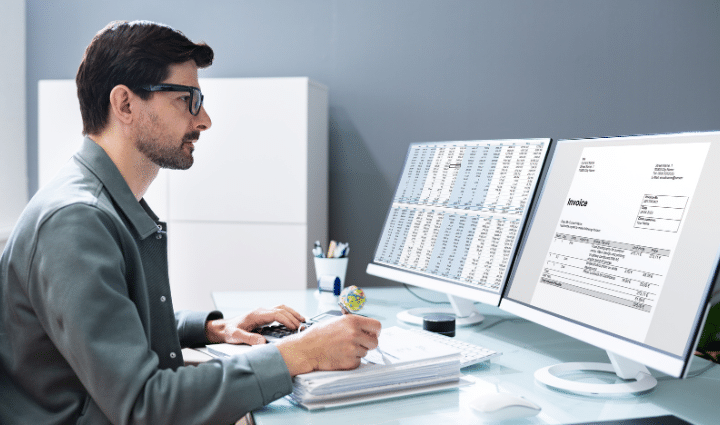 Amazon sellers and e-commerce in general provides entrepreneurs with many opportunities and benefits that aren't typically available to traditional brick and mortar retailing, such as:
Ability to run your business from almost anywhere in the world.

Wide range of software solutions and contractors are available to automate and outsource almost every aspect of your business.

Lack of geographic location requirements means that you can target customers all over the world with relative ease.
These three factors provide the perfect conditions for digital entrepreneurs to thrive. It has never been easier to build scalable online operations that can be run from anywhere in the world. In our latest eBook, "how to sell your Amazon FBA business", we take an in-depth look at how optimizing systems (among other things) can maximize the value of your Amazon business, reduce workload, and make it much easier to grow your business.
1. Let Software Plugins Handle as Much Accounting and CRM Tasks as Possible
There is a surprisingly wide range of software plugins available to Amazon sellers which can remove a significant amount of workload whilst improving the quality of service provided, stability of finances, and integrity of accounting information. Here are some of our favorites:
A2X Accounting
This system is developed specifically for Amazon sellers. A2X plugs directly into the seller central account. By taking the relevant information from transactions and automatically recording it into your cloud accounting software. A2X removes the tedious task of manually recording sales information, and makes it easier for you to stay on top of your figures. Furthermore, by removing the human element of bookkeeping, A2X software increases the integrity of your financial information.
So… How Does A2X Work?
When a sale is made, Amazon creates a new settlement file. A2X then automatically fetches it, crunches the data and produces a summary of the revenue, expenses and other transactions. This information enables A2X to generate invoices or journals from each settlement and post them to cloud-based accounting software (Xero or Quickbooks).
You can then select the ledger accounts and tax rates that apply to each type of transaction. Users are able to summarize sales by SKU, product type, country/region and more – making it easier than ever before to understand where your profits are coming from, and what is working.
This makes your accountant's job easier to file annual returns, and means that your financial accounts are more trustworthy in the eyes of potential buyers and auditors.
Sales Backer
Positive feedback creates a self-reinforcing cycle. More positive feedback results in higher seller rankings, which tends to result in more sales. As sales grow, more positive feedback is usually received, which improves rankings, and so the cycle continues.
However, customers often forget to provide reviews on products that they purchase. With Sales Backer, you can send a series of automated emails requesting more reviews and/or feedback. When customers provide negative feedback, Sales Backer will automatically notify you so that you can address customer complaints pronto.
2. Design Your Supply Chan to be Robust and Hands-off
Fulfillment by Amazon (FBA) and other third-party logistics (3PL) providers allow Amazon sellers to outsource warehousing and fulfillment.
Key Benefits of Using FBA or 3PL
Scalable services – you don't need to find a bigger warehouse as sales grow.
Accountability – if anything goes wrong, third party service providers are responsible to make things right.
Geographic independence – without the need to physically handle products, you can run your business from anywhere in the world.
Understandable costs – operating a warehouse and fulfillment facility attracts a wide range of costs that are hard to calculate (staff wages, rent, power, rates, fuel, vehicle maintenance, packaging material costs etc.). However, when these services are outsourced, your cost of warehousing and fulfillment is much clearer and easier to understand.
FBA is a great way to outsource the management of your business operations. However, there needs to be checks and balances in place. Fulfillment warehouses aren't responsible for checking, packaging and labeling your goods correctly, and customers certainly don't like receiving faulty or damaged goods.
3. Use Prep Warehouses
This is where prep warehouses (such as PREP IT! PACK IT! SHIP IT!™) come in handy. Prep warehouses can check stock for faults and damage, reject substandard items, package goods how you want customers to receive them, and apply labels + barcodes for fulfillment warehousing purposes. This way, you can rest assured that only first grade stock is sent to customers, and that it is packaged and labeled the way you want it to be.
By using prep and fulfillment warehouses to outsource the physical operations of your business, you can build a supply chain that is scalable, robust and accountable for mistakes.
How To Sell Your Amazon FBA Business
In our latest eBook, we cover a wide range of topics including actionable steps to increase the value of your Amazon business, how to value your business, whether now is a good time to sell, and how to go about selling your Amazon business.
Want to book an appointment? Contact us now!