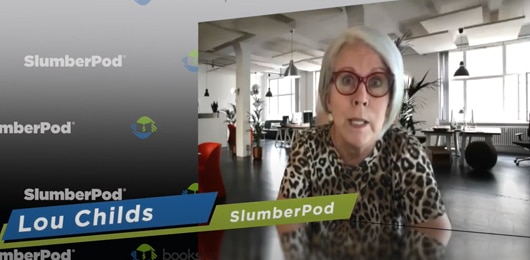 Lou (00:00):
We knew early on that we needed help. Our, our books were a mess, honestly, after the first six
Lou (00:09):
Months of being in business. So we knew we needed to do something we're recommended books, keep us someone who is in our network and right away, we were very pleased with everything that they brought to the table. They know their stuff, they know, you guys know e-commerce and you are willing to take a company from startup and bring them through all
Lou (00:45):
The different steps. So books
Lou (00:48):
Keeps brings the knowledge that we needed the expertise and to be able to figure things out that we had no idea about. So we're,
Lou (01:01):
We're very bank Foley, not beginning of the shag brand today, without books, cake.
Lou (01:10):
It is amazingly impressive that when someone asks us and we've had this several times in the last few months, someone will ask us for our profit and loss or balance sheet, and I can go to QuickBooks and pull those reports with extreme confidence. So just knowing that everything is being taken care of there, theirs is priceless being on shark tank, you're expected to have your numbers in line. What you say on the show is checked and double-checked, but then after the airing, there's more digging into the numbers. So you need to have your books cleaned up. And that was really important to me in Katie when, before the show. And then after the show, when we were working with Barbara she, she and her portfolio manager reviewed our books and said we were the most put together entrepreneurs that I had worked with. So I felt really proud that there were no
Lou (02:32):
Issues. Our books were clean.
Lou (02:36):
They, they had no issues or problems with any of the numbers. And that gives you the confidence to move ahead. And I think they were extremely impressed and I recommend books, Keith to other shark tank entrepreneurs or entrepreneurs in general. I just stay my testimonial from the heart that that books keep helped clean up our books, that we're seriously in a mess, and then built I platform for us to launch us into the growth, keeping up with the growth all the important things you guys can handle international business. You've helped us with setting up a payroll system. You know, anything that we throw your way you find a solution for and for a startup entrepreneur, those kinds of things are so critical, even though they don't know it yet. So I'm happy always to recommend you guys with confidence because of what you've done for me.
Start making data-driven decisions and become more profitable today.